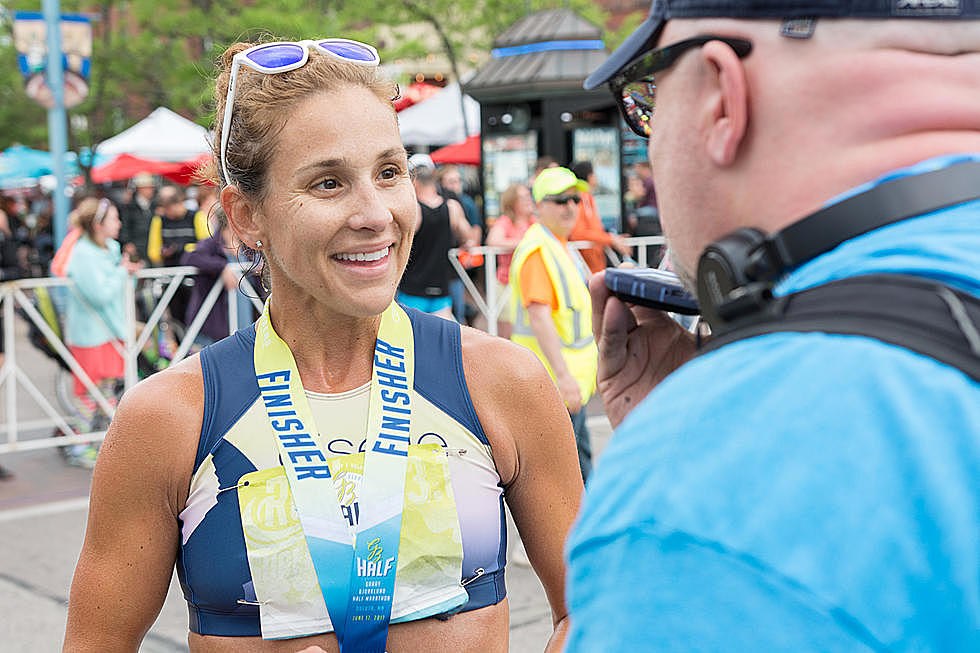 Duluth Native Kara Goucher Reveals She Is Suffering From A Rare Neurological Disorder
Photo: Nick Cooper-TSM Duluth
For a Two Time Olympian and World Champion like Kara Goucher getting the news that you will not be able to run again is devastating news. She made the announcement today on social media. Goucher who is 45 said starting back in 2020 she began to notice some of the symptoms "I had a hard time staying on my feet while running, It felt like I was slipping and it was scary — I'd throw my arms out for balance."
After she took a hard fall with the encouragement of her husband she went to a Dr. who ruled out multiple sclerosis and encouraged her to get back out and run. Initially, she started feeling better but then last Fall the symptoms returned and a neurologist found neuropathy in her hands and feet.
According to the Duluth News Tribune (paywall), " a specialist diagnosed her with focal dystonia or runner's dystonia. Runner's dystonia is a rare form of "adult-onset task specific lower limb dystonia" typically associated with long-distance runners, according to the American Academy of Neurology. The dystonic spasms emerge while running, but often progresses into difficulty walking and results in "career-ending disability for athletes."
Goucher said she has to drastically cut back on her running or she will eventually lose her ability to run or even walk. She went on to say that she is struggling to accept losing running as it has been one of the most glorious experiences of her life. The last time Goucher was in a major competition was in 2016 for the United States Olympic Marathon Trials where she finished fourth.
This is such a sad situation for Goucher who has devoted her entire life to the sport she loves including being part of many Grandmas Marathons. As many athletes have found that have achieved her caliber of competition their bodies eventually shut down from the constant training and competition. Hopefully, she will be able to stay active in the sport of running in some capacity.
5 Great Places To Run Outside In The Northland
13 Thoughts Runners Experience When Out On A Run
Running is a great way to get exercise, especially when you're outside getting it done. However, runners go through a variety of thoughts when out on a run. Here are 13 common thoughts every runner has experienced at least once.