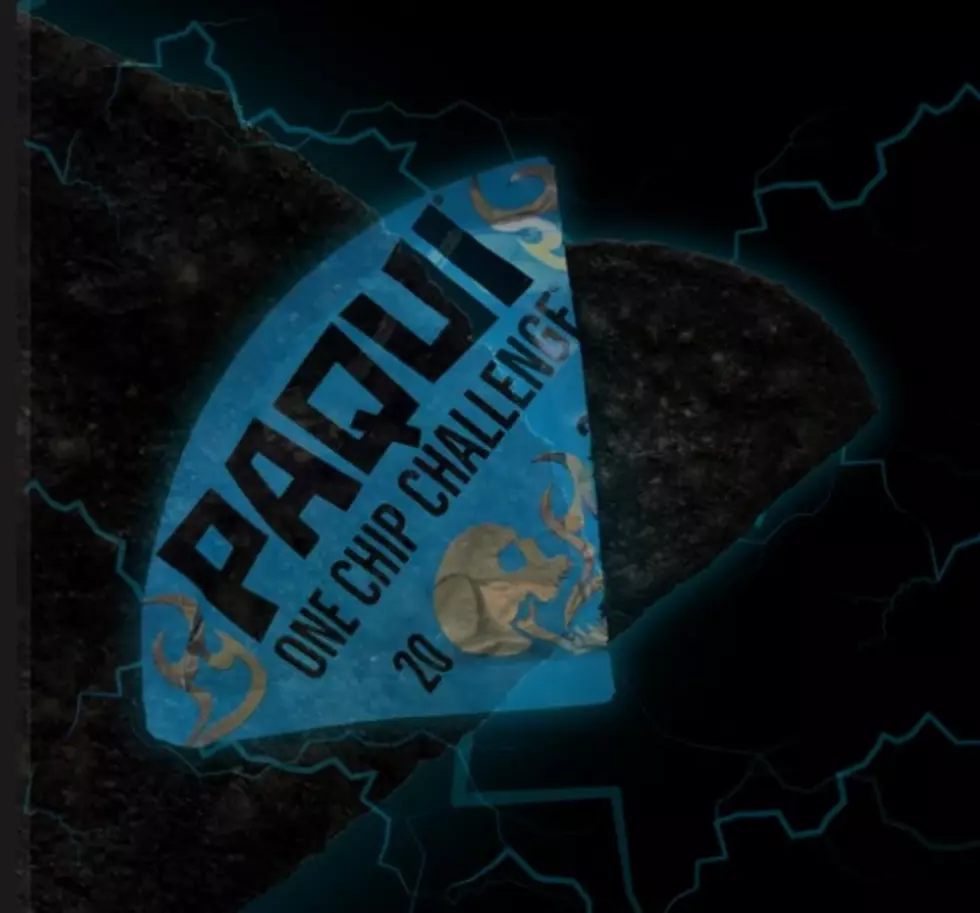 Several Minnesota Middle School Students Felt Sick After Trying "One Chip Challenge" [NSFW VIDEO]
Paqui.com
This particular challenge has been floating around online for months and was bound to start surfacing in schools. It is called the "One Chip Challenge" and it is absolutely ridiculous. This chip I so hot that even if you manage to swallow it the after-effects are horrible which you would think would be a deterrent, but apparently not.
I have even seen video footage of people who spit it out and still had the side effects. So what is this chip that makes people cough, cry and basically beg for the symptoms to go away? The company is called Paqui and they make other hot chips but this is the hottest. It is one dark Blue Chip that comes in a coffin-shaped box.
The chips use a seasoning containing the 1.7 million Scoville Unit Carolina Reaper Pepper and the 1.2-million Scoville Unit Scorpion Pepper.  They even recommend that people wear gloves to take them out of the wrapping. The contest according to their website goes like this:
How Long Can You Last Before You Eat Or Drink Anything?
1 minute Powerless
10 minutes Powerful
30 minutes Supercharged
1 Hour invincible
Several students at Edina's South View Middle School became sick recently after participating in the "One Chip Challenge". The Edina Public School District has reached out to parents to have them discuss this dangerous challenge with their children.
According to KARE11: "Students experienced difficulty breathing and others reported eye pain after being exposed to chip dust, according to a statement from the school district. An ambulance was called in and the school's health office's staff and paramedics evaluated the students, and ultimately found no severe allergic reactions, illnesses or injuries. District officials say the student who brought the chips to school was disciplined according to district policy."
In case you have not seen the reaction these chips have check out the video below: Warning: Language!!
8 Foods You Should Know Living In The Northland
8 Best Snacks For Road Trip