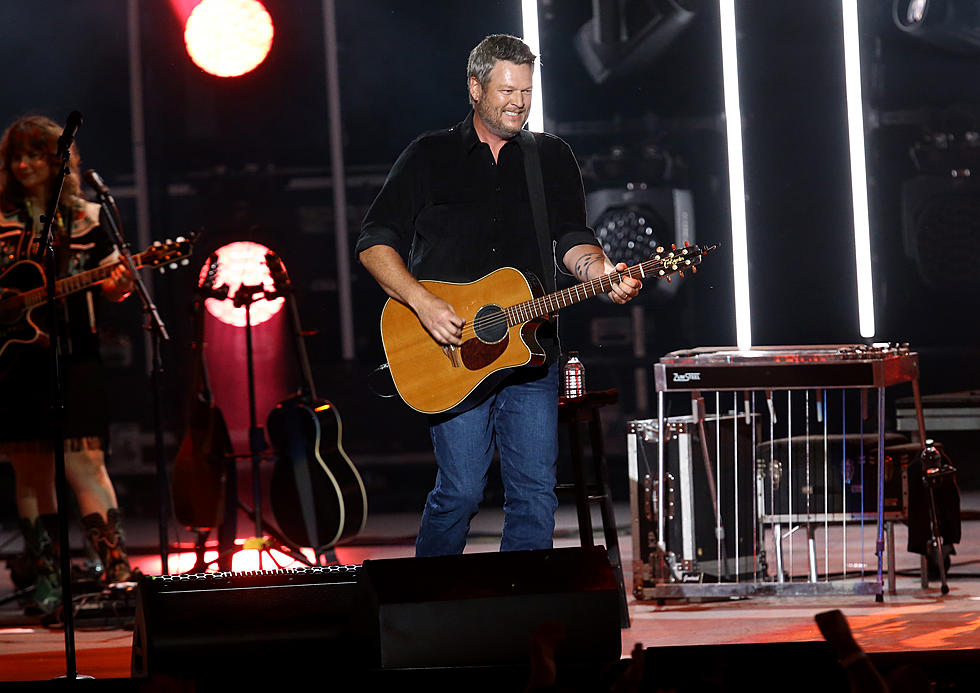 Duluth Songwriter Pens New Blake Shelton Single
Terry Wyatt, Getty Images
It looks like Blake Shelton's new single has a Minnesota connection! The country star has had quite the year and that makes the Minnesota connection even cooler.
The country star is back for another season of The Voice. It is the twenty-first season to be exact and he is the only judge that has remained on the show since the beginning. He is also the winningest coach, by the way.
Over the summer, he married pop star Gwen Stefani and shortly after, embarked on a huge tour around the country. Shortly before his wedding, he released a new album called Body Language.
While the album was just released in May, he already announced that new music in on the way! He will release the deluxe edition of Body Language on December third. It will include a handful of new songs.
One of those new songs has been tapped as his new single at country radio. All of his songs shoot straight to the top of the charts and I am sure this one is no different.
The song is called Come Back As A Country Boy and it was written by someone from Duluth! You probably know of Jordan Schmidt by now. He is a huge songwriter in Nashville but was born and raised right here in the Northland.
He wrote this new tune with Hardy and Josh Thompson. Talking about the song upon its release, Blake says it is about "having so much pride about being country and living the country lifestyle" that you wouldn't change anything if you had a chance to.
The song opens with some nature sounds and a thumping chorus. In the song he talks about being a redneck and how great it is to live a country lifestyle. It definitely fits Blake as he is open about being a country boy and lives on a ranch in Oklahoma.
As for Schmidt, he has written a ton of different songs over the years, including some of the biggest country songs of the past decade. Schmidt even helped write God's Country, which went on to be a massive hit and a career-defining song for Blake. The song even snagged Blake an ACM Award in 2020 for Single Of The Year!
If his track record is any indication, this song could follow the same success. Other songs Schmidt has written include What Ifs, Drunk Me and other cuts for Jason Aldean, Granger Smith and Florida Georgia Line. He was recently featured on Morgan Wallen's double album Dangerous with a song that isn't safe for work. Ha!
He was also nominated for Songwriter Of The Year in 2020, along with nominations at the Grammys and the CMA Awards. I guess Minnesota gave him a lot of inspiration! I can't wait to see this one skyrocket to the top of the charts.
KEEP LOOKING: See Inside Jason Aldean's Spectacular Beach House Mansion:
10 Reasons You Should NOT Move To Duluth / Superior
10 Reasons You Should Move To Duluth Right Now