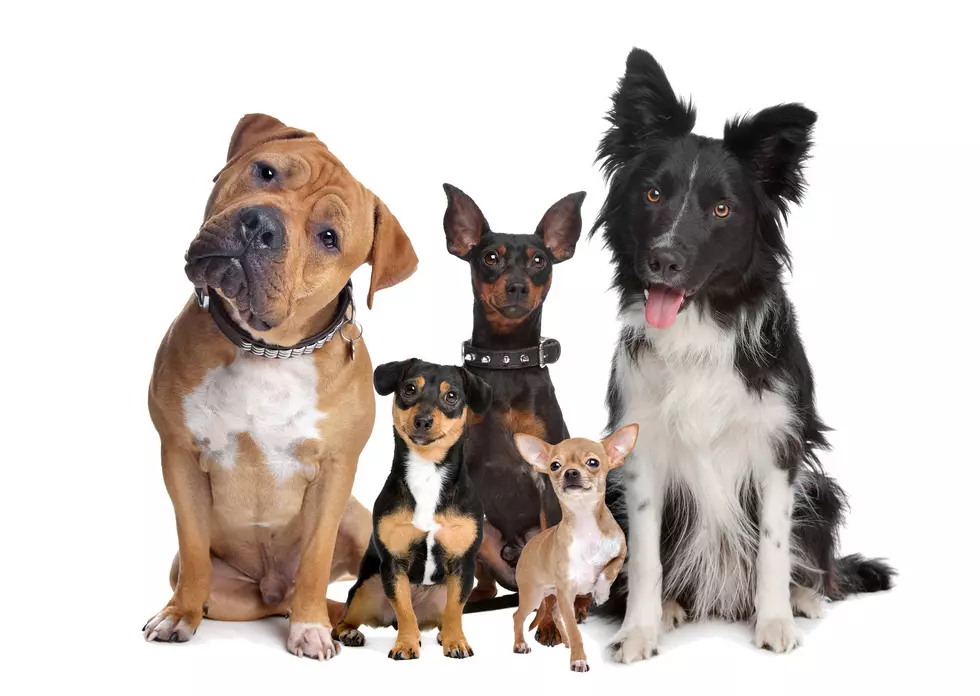 Twin Cities Couple To Appear On The Television Show Shark Tank This Weekend
Photo: Zoonar/Erik Lam Via Thinkstock
Scott and Gina Davis are a husband and wife team from Wayzata who have a company called Dog Threads. Not only do they have clothes for dogs, but they also sell matching outfits for their humans as well. The clothing comes in all sizes for men, women and children and in quite a few varieties like Hawaiian shirts, t-shirts and even Christmas sweaters.
Cooper and I were talking about this on the morning show and even though I have 2 little dogs neither one of them have ever been a big fan of wearing clothes of any type, but my thinking is if you start them early when they are puppies they would get used to it and would not be as big a deal to them.
I have thought about getting each of them sweaters in the winter time, but changed my mind since I think it would stress them out more than anything. But for those of you who's dogs don't mind it, here is a great somewhat local company you might want to get behind. The clothes are spendy if you want to match with your four legged friend but they wanted to make a high quality product and they also donate a portion of the proceeds to nonprofit animal rescue sites.
The Davis' will be appearing on "Shark Tank"  this Sunday at 8pm on ABC and will go in front of a panel of  wealthy business executives to pitch their company. If anyone from the panel likes the idea they agree to become investors in the company. For many people who go on the show their company or product may not even be on the market yet and so they need the financial backing to launch it. But, for this couple their business is already established and obviously somewhat successful. Good luck to them, if you would like to know more about this company click here.