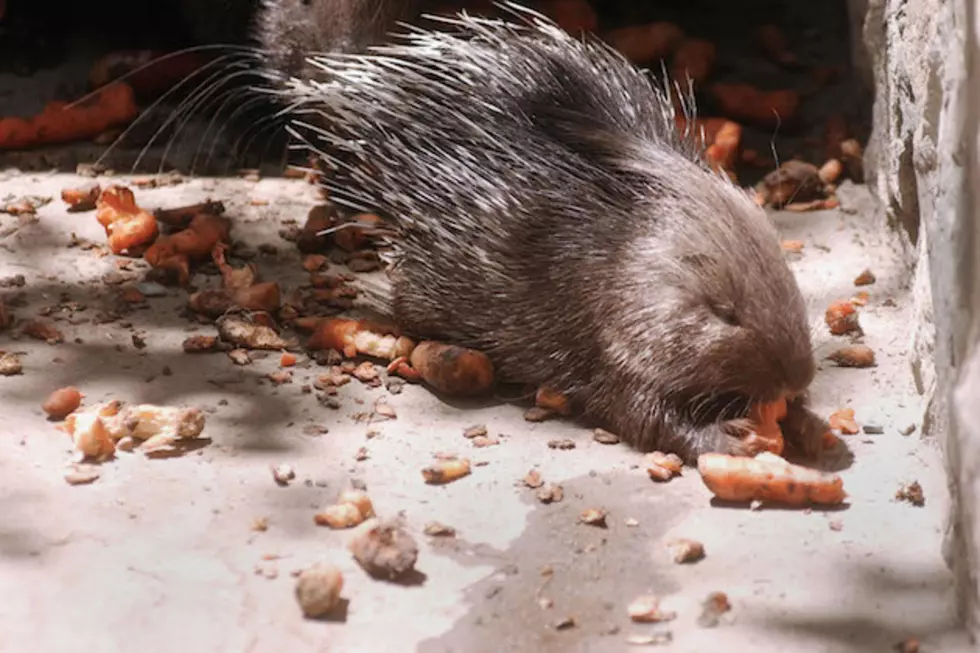 Meet Spike, The Porcupine Fill-In Groundhog At The Lake Superior Zoo Who Will Make The Call
Darren McCollester/Getty Images
Don't you think it's weird that once a year, we suddenly turn our attention from meteorologists to a groundhog to make the determination if we have six more months of winter or an early spring.  That has actually become a traditional holiday celebrated on February 2. Spike will be doing the honors in the City of Duluth again this year, but he isn't a groundhog.
The 8-year-old North American porcupine (animal cousin of the groundhog and resident stand-in) will be doing the duty that he's been doing for years at the Lake Superior Zoo.  According to a press release from Rob at North Coast Communications, Spike will continue the tradition of filling in for area groundhogs to determine whether he can see his shadow. He didn't even have to apply for the the job, he simply got it because the Lake Superior Zoo doesn't have a groundhog.
I finally figured out that we "spring ahead" and "fall behind" when we switch our clocks for daylight saving time.  But, I'm still confused with this whole groundhog thing.  This is the how it goes.  If it is cloudy when Spike pops out from his burrow, then spring comes early; if it's sunny, and Spike sees his shadow, he'll get freaked out and and return to his burrow, and we, my friends, will have six more weeks of winter, although we can't complain about our mild winter so far.  If you plan a visit to the zoo on Groundhog Day try to be there at 10, Spike's keeper will be there to speak about how the animals change their diets and daily activities with our changing seasons, just like we do!