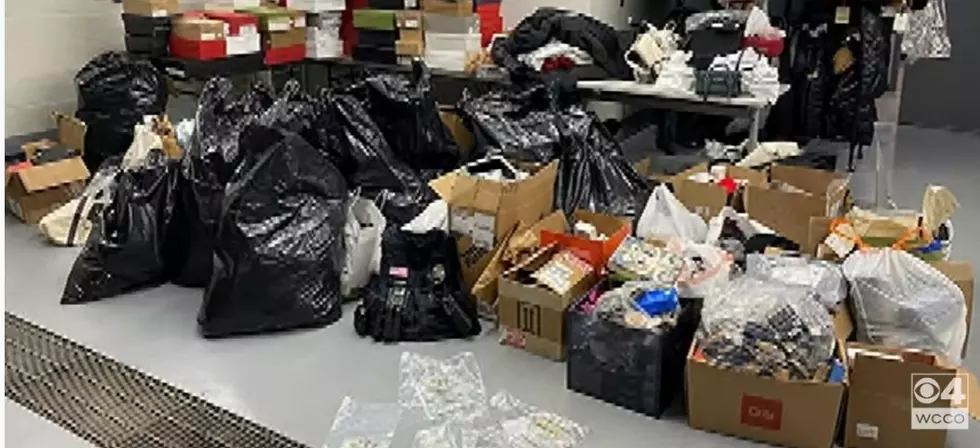 A Minnesota Couple Is Accused Of Stealing $500,000 Worth Of Merchandise From Nordstrom
Photo: WCCO-CBS Minnesota Via YouTube
A man and his ex-wife have been accused of stealing a half-million-dollars worth of merchandise from a Twin Cities Nordstrom store. 47-year-old Denis Viktorovich Palamarchuk of Minnetonka was an employee at Nordstrom and was seen on security cameras taking the high-end items from the loading dock and a business office and putting them in his car.
According to WCCO.CBSlocal when he was confronted by security he admitted to stealing the items and selling them online. My question is if he was seen taking the items on camera how was he able to get so much merchandise? If he was putting these items in his car he would have had to make multiple trips to accumulate that much merchandise.
Police executed a search warrant and found a variety of merchandise including high-end shoes, purses, and clothing. Apparently, Palamarchuk said he stole the merchandise due to falling behind on bills and his pay from the store had gone down.
Palamarchuk's ex-wife was also involved in the scheme and was an employee at the Minnetonka store as well. She admitted to authorities that she knew that he was stealing the merchandise and was selling it to her friends for cash. According to FOX9 Palamarchuk said he took the stolen purses and put them in plastic bags and hid them in the rafters of an underground garage at the apartment building he was staying at.
When they were arrested it was discovered that they were trying to sell the items online by using more than 200 postings on their E-Bay account. Given the fact that they were caught with that much merchandise, I am guessing that many people saw the items online and must have realized that the items might have been stolen especially if they had such a massive amount of items for sale. If convicted of these theft charges they face up to 10 years in prison and/or a $20,000 fine. Thankfully for this particular store they were able to recover quite a bit of merchandise.
11 Very Common Stereotypes About Minnesota
16 Questions To Avoid Asking A Minnesotan
Ever meet a Minnesotan? Make sure you avoid asking these questions about lakes, cows and the way we talk.