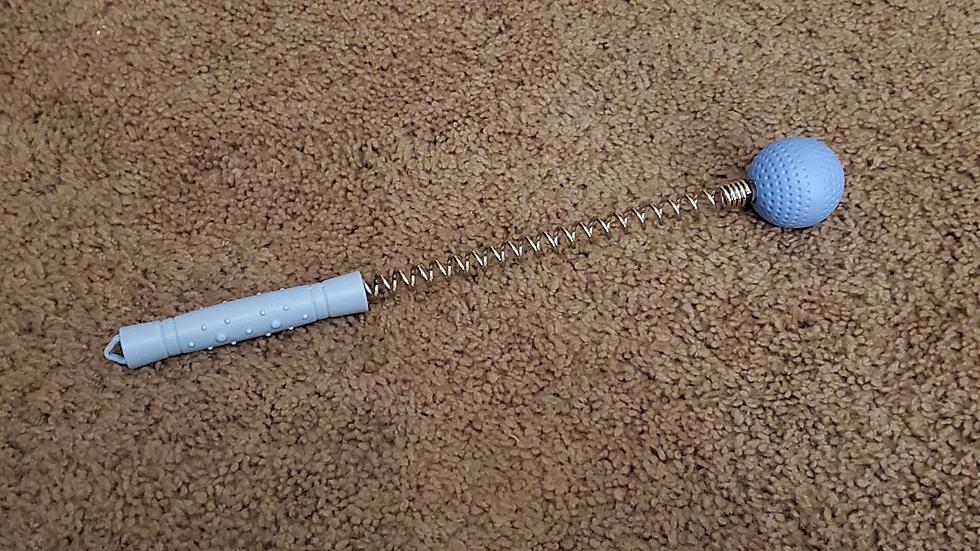 What Is This, And What Does It Do? Can You Help?
Chris Allen (sorry for the dirty carpet)
I don't know what I received, but I know I didn't order this but it had my name on it. It also said it came from China. What could it be?
Here's the story. I made an order, I know it wasn't from China, I also know for sure I didn't order this. It has a golf ball-looking thing on it, and looks like a firm grip so it doesn't slip out of my hand. I went through my receipts and I didn't find anything from that country, and I certainly didn't find anything that looked like this, whatever it is.
This is the third time I've been burned, and I was careful every time. I ordered an animated pumpkin. It was a pumpkin that looked like it talked and it had a speaker built inside of it, I thought it was the coolest thing. When it came it was a plain old plastic pumpkin with a light inside it to light up. The package said it was $10, but I paid $29.99. I looked at the original order, not from China.
I wrote the company and they wrote back, "paid for pumpkin, received pumpkin", and that was it. No looking into it, I got what I paid for, I put up a dispute with them and even PayPal couldn't help me because they showed that's what I paid for.
The other thing I paid for was one of these mystery boxes. You pay $29.99 and you get a box in the mail with 5 boxes in it. They were all a mystery, but they could guarantee you would get at least one thing worth the money you paid. I got a box in the mail and it was a music box sewing machine. I wrote to the company and got nothing. I looked up the name of the company and Google said it was a scam.
Now this, and I don't even know what it is. Can you help?
LOOK: Famous Historic Homes in Every State
15 Random Predictions For 2021 As Made By A Famous Psychic