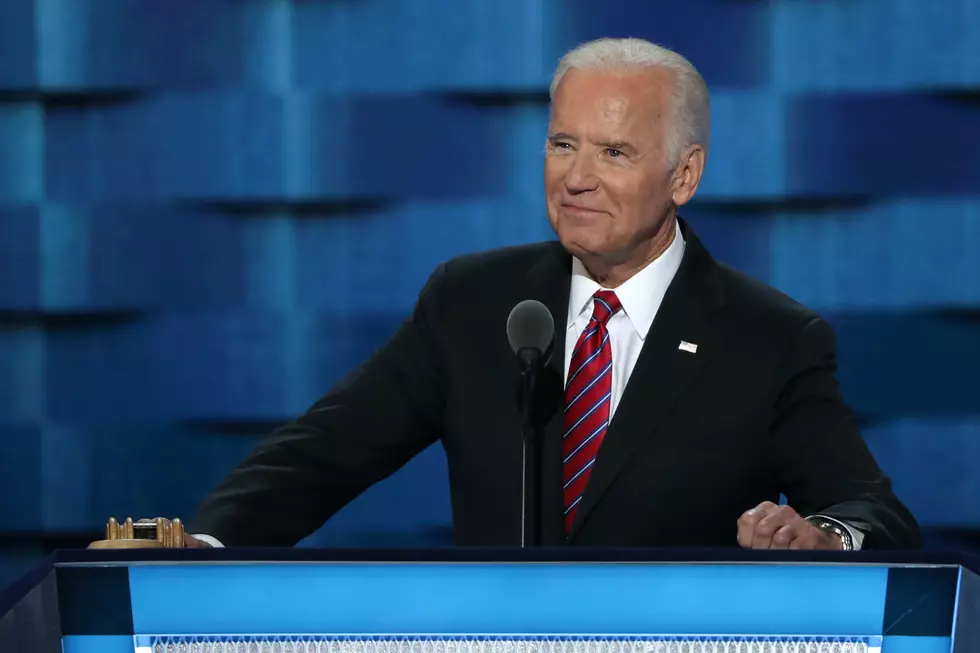 Vice President Joe Biden Expected to Campaign Friday in Duluth *UPDATED*
Getty Images
With the election less than two weeks away, the campaigns are in the homestretch.  Vice President Joe Biden has been on the campaign trail in support of Hillary Clinton and the Democratic Party, and he is expected to be in Duluth on Friday.
The DNT is reporting that a state party leader informed them of the visit on Tuesday, and several other sources confirmed the visit.
*UPDATE: KARE 11 in Minneapolis, is reporting that Biden is expected to deliver remarks at an event on Friday, along with Rep. Rick Nolan, at the University of Minnesota-Duluth's Romano Gymnasium. Doors are expected to open at 10 a.m.
We will continue to update this story once more details on the appearance are made public.