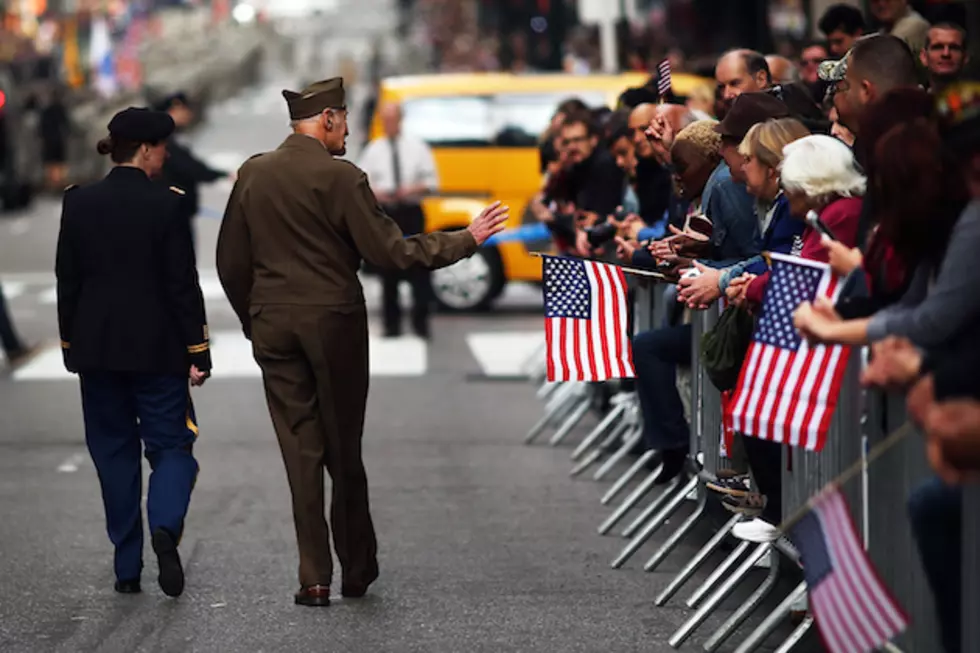 Veteran's Day March Traffic Advisory For Downtown Duluth
Spencer Platt/Getty Images
This Wednesday is a day to honor and thank our veterans and active servicemen and women.  Many restaurants and casinos are offering a free meal to them if they show proper ID.  Another way to say thank you for their sacrifices is to attend the Veteran's Day March in Downtown Duluth.  This will alter traffic for a period of time, here's what you need to know.
The Veteran's Day March will start at about 10:10 a.m. Those wishing to participate should meet in front of the Depot, 506 W Michigan Street just before that time.  There will be a brief ceremony, then the march will begin.  It will proceed up 5th Avenue West to Superior Street, then east in the lower lane to Lake Avenue, turning right and traveling down the Lake Avenue viaduct to Railroad Street where it turns right taking Railroad Street to the north gate of the DECC Parking Lot.
It should take about an hour for the march to be completed. To facilitate event setup, Michigan Street in front of the Depot will be closed to thru traffic starting at 9:00 a.m. During the event, note that no traffic will be allowed in the east bound lane of Superior Street from 5th Avenue West to Lake Avenue, in the south bound lane of Lake Avenue from Superior Street to Railroad Street, or on westbound Railroad Street from Lake Avenue to the DECC north gate of the parking lot.
Police will be present to block roadways and intersections as the march progresses toward the DECC. Drivers are asked to use caution when driving in the area of the event.