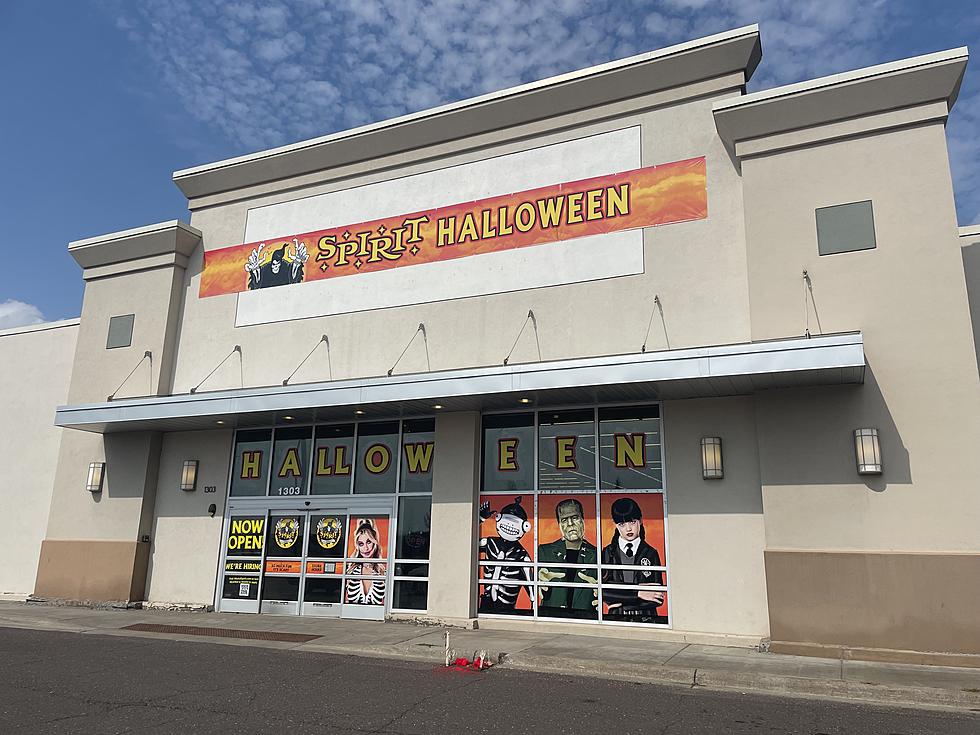 Spirit Halloween Store Opens In Duluth
Lauren Wells, Townsquare Media Duluth
Calling all paranormal enthusiasts, the time has finally come! Spirit Halloween in Duluth is officially open for business. I heard a few rumors that the store would be opening this week and I went to the store to confirm it for myself.
The Halloween superstore officially opened on Tuesday (September 5th). The store is located across from the Miller Hill Mall and next to Buffalo Wild Wings. You may also recognize the location as the former Bed Bath & Beyond store.
The store is open every single day of the week, opening at 10 a.m. and closing at 9 p.m. from Monday through Saturday. On Sunday, hours are a bit different, opening at 11 a.m. and closing earlier at 7 p.m. Plan your trip accordingly!
This is the only Spirit Halloween store in Duluth this year! Last year, we had two different locations but this one is the solo store this Halloween season. The other location was in the Miller Hill Mall last year, but the space it took over has been filled by a year-round store called Five Below.
The exact address of this store is 1303 Miller Trunk Highway, if you still aren't familiar with exactly where the store is. It is also pretty hard to miss, considering the bright neon orange sign they put outside. It can be spotted from pretty far away. Ha!
The store is massive and there are signs around it that say more merchandise is coming soon. There is still selection to choose from in the meantime, including all the fun accessories and costumes you've come to expect from the store. There are a bunch of giant creatures displayed in the store as well.
There are a bunch of other locations in Minnesota, including stores in the Mall Of America, in St. Cloud and around the Twin Cities. Spooky season is officially here.
Celebs Share Their Personal Paranormal Stories
Lizzie Borden's Maplecroft Is Back on the Market in Fall River, Massachusetts