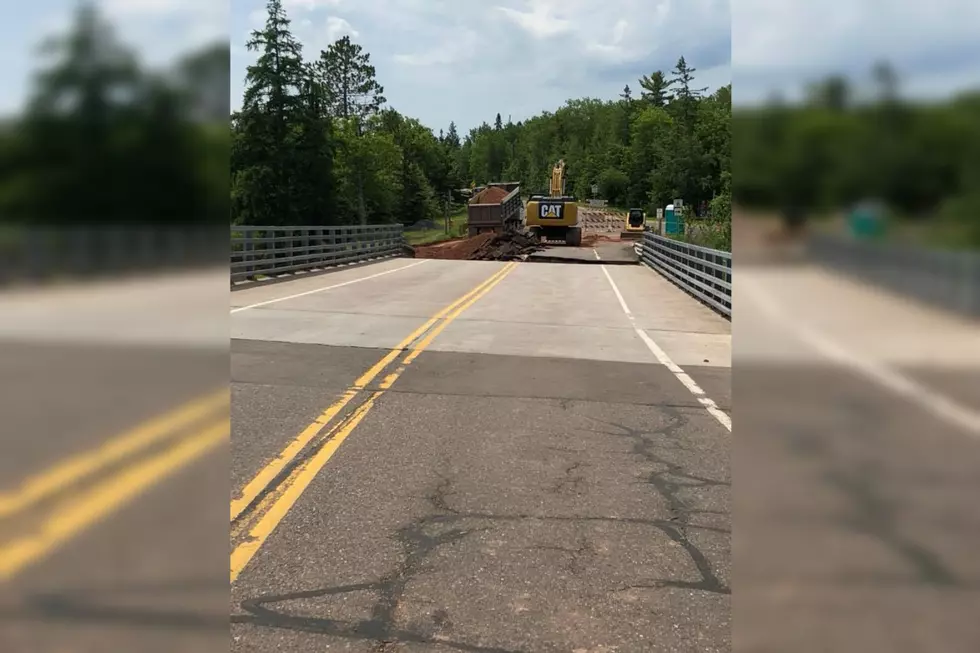 Pattison State Park Bridge Expected To Be Reopened By Next Week
Courtesy of The Douglas County Sheriff's Office
Pattison State Park is getting a little bit of a makeover after severe storms ripped through the area recently.
According to the Douglas County Sheriff's Office, contractors have started work on the bridge. For now, it is closed.
The bridge was washed out after recent torrential rain and strong storms moved across Minnesota and Wisconsin. This left many roads and bridges in need of repair, including the bridge in question.
A few other things worth noting:
- The park's website states that State Highway 35 is closed at the dam to traffic going both ways but you can still see Big Manitou Falls.
- Trails and beach/day use areas are also closed due to flooding from the severe storms we saw recently. They will reopen after damage can be repaired.
- The campground is still open.

Pattison State Park is located at 6294 on WI-35 in Superior, Wisconsin.