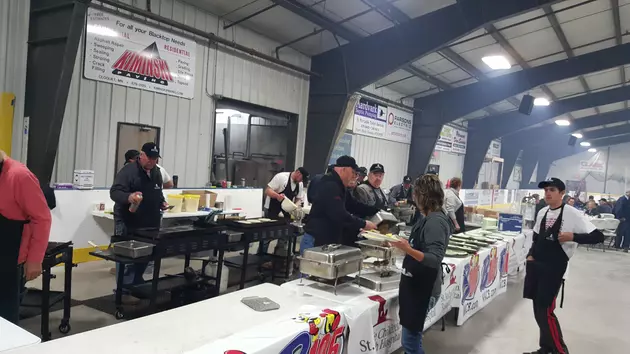 Join Us For Pancake Breakfast To Raise Money For St. Jude This Sunday
Harold's Fiasco
The folks over at Harold's Fiasco have their annual pancake breakfast planned for this Sunday in Carlton.  Proceeds & donations benefit the kids at St. Jude Children's Research Hospital. What makes this different than other pancake breakfasts?  Let me tell ya!
The beauty about this pancake breakfast is you don't have to stand in line!  You find a seat and they serve you right at the table.  The pancake batter is from Family Traditions restaurant so you know they are good pancakes.  Kids get mickey mouse pancakes too!
There's also sausage, eggs, coffee and juice.  There is plenty of room too with free parking because the event is at the Carlton Four Seasons Sports Complex. The breakfast starts at 8 and it goes until 12pm so we hope you stop by and have a great meal and help the kids at St. Jude.