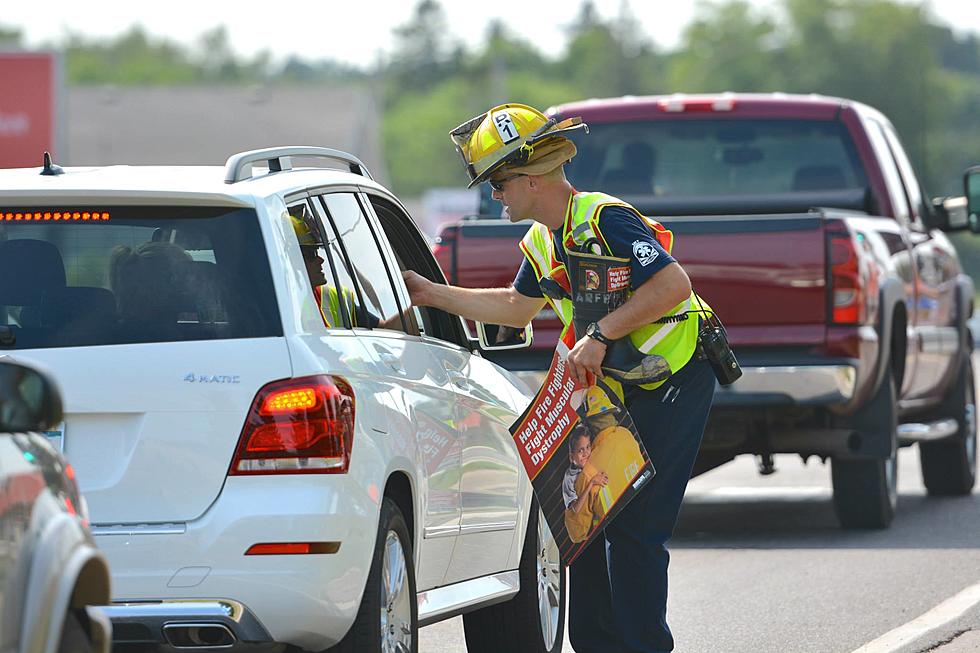 Fill The Boot Campaign Begins July 29
Nick Stoltman - TSM
The Duluth Fire Department is ready for another Fill The Boot campaign, a terrific fundraiser for the Muscular Dystrophy Association.
Between 3:00 p.m. and 6:00 p.m. on Monday, July 29 through Wednesday, July 31, the Duluth Fire Department will be out on foot looking for donations.  They receive almost $40,000 a year in donations between their on street Fill the Boot and walking the Christmas City of the North parade.
Make sure you have your donation ready if you're out in the following areas:
Central Entrance and Arlington Ave
Woodland Ave and Arrowhead Rd
Lake Ave and Railroad St
40th Ave West and Grand Ave
Duluth Fire station 6 in Lakeside
Duluth Fire station 10 in Gary
Organizers say that over 70% of the contributions go back into research, medicines, equipment and family support.  Once a year the kids get to go to Camp Courage, a camp that is 100% wheel chair accessible with one on one counselors.