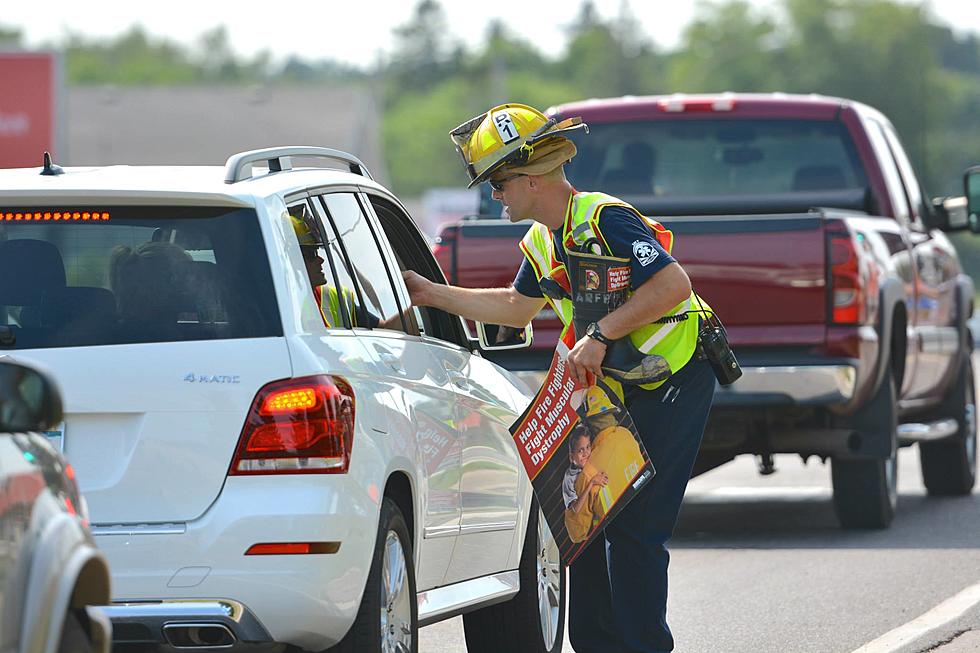 Duluth Firefighters Move 'Fill The Boot' Campaign Online
Nick Stoltman - TSM
Around this time of year, we've grown accustomed to seeing Duluth firefighters approach our vehicles to fill their boots with donations for the Muscular Dystrophy Association.  However, the COVID-19 pandemic has forced them to change their approach.
The Fill The Boot campaign is back for 2020, but rather than approaching people to collect donations, everyone can donate to this terrific cause online.
Every day, children are born with muscular dystrophy and adults are diagnosed with ALS or other life-threatening diseases that take away their most basic freedoms - like walking, talking, eating, hugging, and ultimately life itself.
The Fill The Boot campaign is a way for the community to fight back against these diseases.  Better yet, the money that Duluth Firefighters raise will help children and adults in the Northland while also helping to support innovative research to change the future for people with neuromuscular disease.
The MDA has been around since 1950 with the goal of transforming the lives of people with muscular dystrophy, ALS, and related neuromuscular diseases. They pride themselves on funding groundbreaking research for promising treatments and providing families with the highest quality care from the best doctors in the country.
Enter your number to get our free mobile app
The Duluth Firefighters are looking to raise $30,000 to help people within our community.  One-time donations are welcome or you can choose to make a monthly donation and you choose how much you'd like that monthly donation to be.
You can follow the link below to make your donation.  Credit cards are accepted for payment, as are Paypal and Amazon Pay.
10 Places In The Twin Ports Everyone Is Looking Forward To Going To When COVID-19 Passes