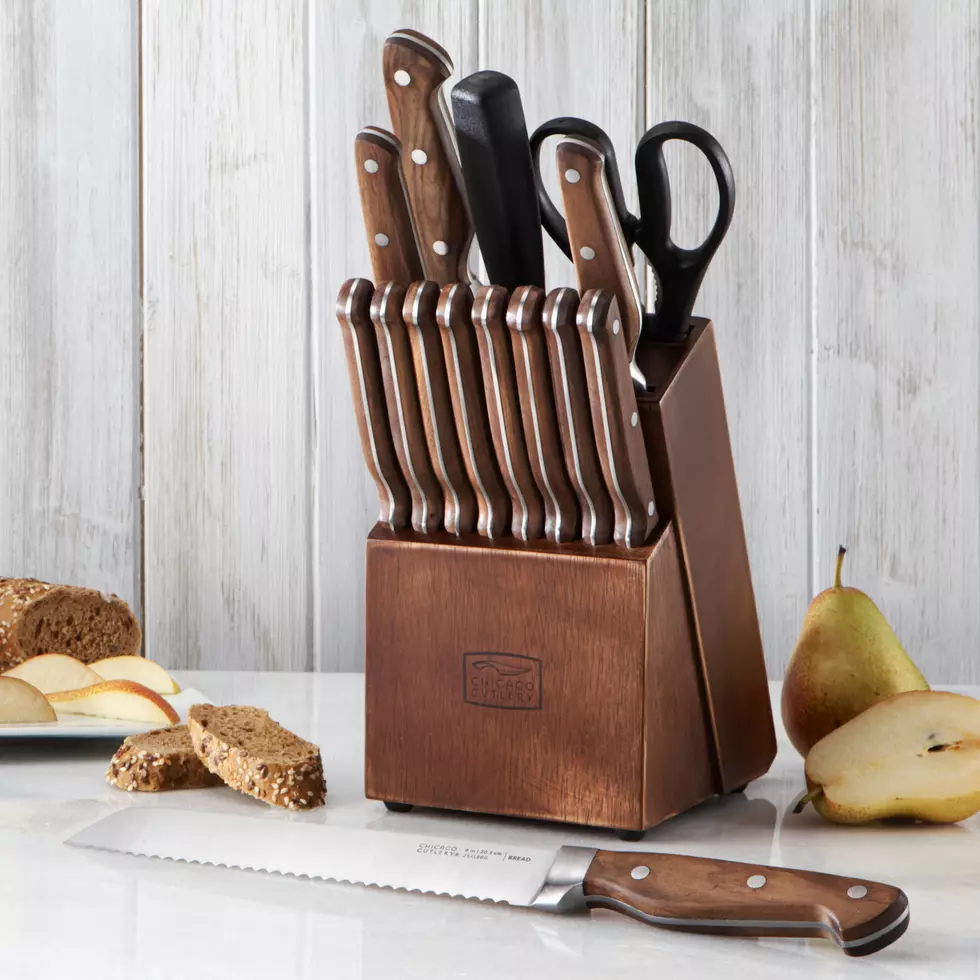 Chicago Cutlery Precision Knife Set Review
Walmart.com
The time had come to get a new knife set. The shears we had last time somehow got super- glued stuck. The Oneida set we had was getting really dull, rust stained, and even the steak knives were bent and kind of a mess. So this time I figured I would spend a little more money in hopes of getting at least an ok knife set.
I chose the Chicago Cutlery Precision set because it was the nicest looking set on the shelf. It was also one of the more expensive, and I did recognize the Chicago Cutlery brand name.
The knives were all individually wrapped in pastic with cardboard sheathing. They weren't hard to unwrap and set up was quick.  After cooking dinner and chopping onions and veggies, it was a really good quality! The knives were sharp. They ergonomically felt good, and the wood is of fine quality.
I would definitely recommend this as a nice knife set to buy.