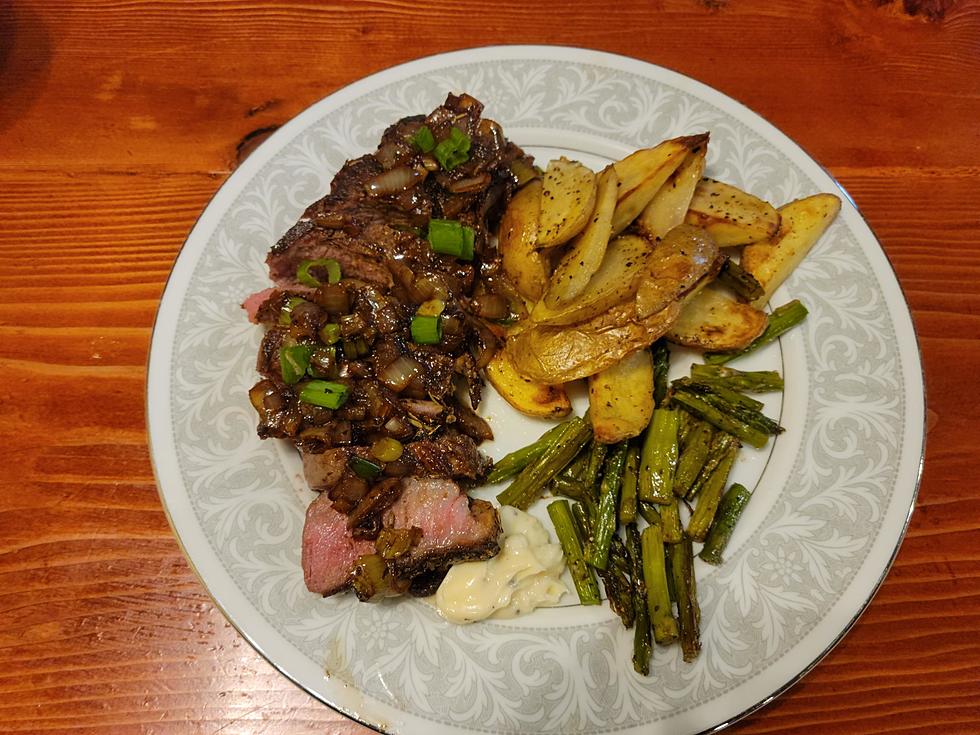 Does Hello Fresh Really Make Dinner Time Easier?
Hello Fresh Sirloin Steak Provencal- Photo Credit: Joe Danger
Even with buying in bulk and purchasing from farms on occasion, some trips to the grocery store as of late have been nearing Snoop Dogg high.  My wonderful wife decided to give Hello Fresh a try to save the family some coin.
Mrs. Danger loves to cook, and she also owned a restaurant for a time.  While not technically a chef, I'd put her up against many professionals and would place bets she would win in a cook-off nine times out of ten.  Because of that and after her trying a few of the Hello Fresh meal kits, I figured we would weigh in on how good the recipes and ingredients are.
If you're not familiar with Hello Fresh, it's a meal kit delivery service.  You choose from 50 weekly menu items which they send to you boasting quicker recipes and less prep work.  Also advertised is saving money by making less last-minute trips to the grocery store because everything you need including seasonings and spices are included. They also include step-by-step recipes to follow for each meal.
The recipes state the prep time, cook time, and how many calories are in each serving.  To quote my much better half on last night's meal which was a mediocre flavored risotto rice: "Fifteen-minute prep time my ass".  This is from someone who knows her way around a kitchen well, so if she thinks it's a low estimate on their part, she is probably right.
For tonight's meal we had Sirloin Steak Provencal with roasted asparagus, potatoes, and garlic aioli.  This meal had incredible flavor and really was impressive compared to the risotto from the night before.  Prep time on this meal is supposed to be ten minutes with forty-five minutes of cooking time.  Start to finish took about seventy minutes, a pretty off estimate on their part.  Mrs. Danger also wasn't impressed with how they suggested that you roast the garlic for the meal.
Despite Hello Fresh being off on the cooking times and maybe a smidgen off with the recipe, if further meals taste like tonight's, we're still looking forward to the next.  As far as pricing, they offer start-up offers with one at the time of writing this giving you sixteen free meals and free shipping.  The catch is that they space out the "free" meals, as in you get a few free per week while buying others.  Four meals for two people per week worked out to about $36.00.  That's not too bad, but I will warn you that if you have an appetite, you will be snacking later in the night and there will not be any leftovers from these meals if two people are eating.
If you're looking to change up dinner, maybe learn some new cooking techniques, and discover new to you ingredients, Hello Fresh is probably worth a try at their introductory rates.  Also, the included ingredients like the meats and veggies seem to be of decent quality.  Just be prepared to spend more time cooking than is advertised, and if you're portly like me, make sure you have something to make for second dinner.
Frozen Foods That Are Awesome To Cook In An Air Fryer
Frozen Foods To Cook In Your Air Fryer