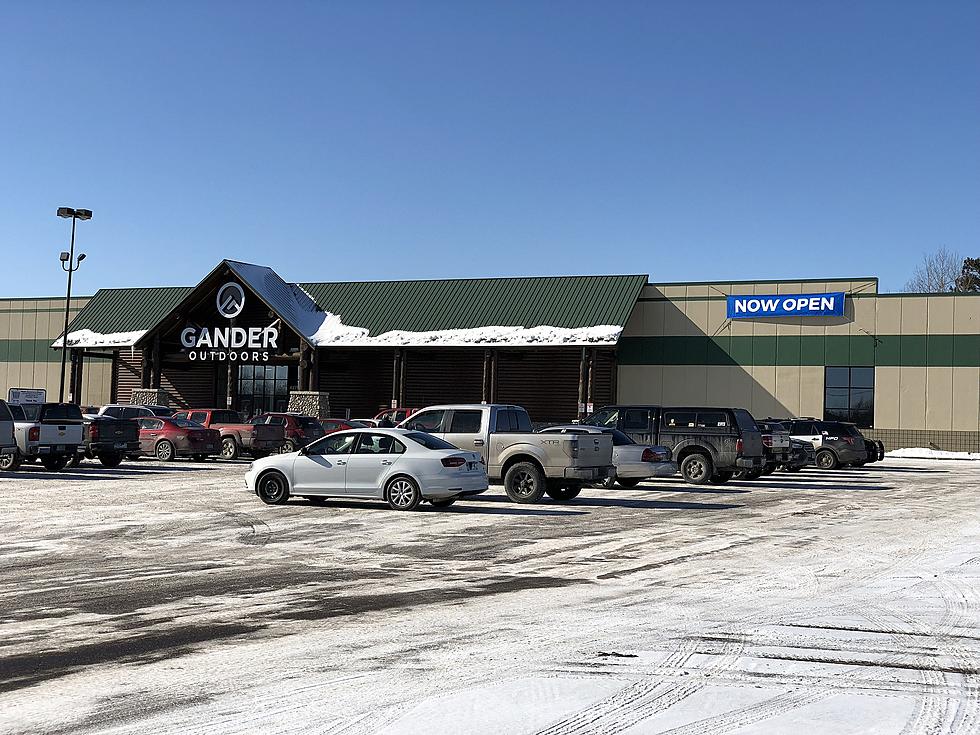 About Two Years After Company Rebirth, Gander Outdoors Closing Two MN Stores and Three WI Stores
TSM Duluth
After a September announcement that up to 37 Gander Outdoors locations were in danger of being closed, we now know two Minnesota locations and three Wisconsin locations are set to be shuttered. Gander Outdoors' parent company Camping World announced plans (via KCRG TV) to "sell, re-purpose, relocate, or close" approximately 27 to 37 locations as part of a restructuring plan.
Those restructuring plans centered on "shifting away from locations where the Company does not have the ability or where it is not feasible to sell and/or service RVs." The press release regarding this shift in company strategy explains that the company currently operates 165 locations that sell and/or service RVs, with more than 30 RV dealership locations opened or acquired since the beginning of 2018. The company also owns 37 locations where they do not offer RV sales or service, which is where the number of potential stores to close or spin off comes from.
Duluth's (Hermantown) Gander Outdoors location has added RV sales to the roster of products in the last year, following their February 2018 store opening. This addition fits into the company's new strategy moving forward. This is also true of locations in Baxter, Forest Lake, and Lakeville, which are all expected to remain open.
The two stores in Minnesota that will not be making that transition are in Bemidji and Eden Prairie. Lakeland Public Television reports that the Bemidji location, which reopened as a Gander Outdoors in May of 2018, has already begun selling their remaining stock in an store closing sale. Meanwhile, the Star Tribune reports that the Eden Prairie location has not yet publicized the store closure, but employees have been notified that the store will close.
The Star Tribune report also says that stores in Cedar Rapids, IA ; Sheboygan, WI; Grand Chute, WI; Onalaska, WI; and six other locations are currently in the process of closing or have already closed.
We believe the sale and/or servicing of recreational vehicles is our core and most important offering and, with the RV and outdoor consumer crossover, we believe there is an opportunity to continue growing our market share and improve our financial performance through the operation of locations with RV sales and/or service and, when feasible, our hunting, fishing and camping products. We will continue to operate our RV sales and/or service locations under three banners, Camping World, Gander RV and Outdoors and Gander RV.
Lemonis specifically mentioned Hermantown as one of the recently opened RV centers under the Gander Outdoors banner, and also talked about new company acquisitions in Quincy, MI; and West Hatfield, MA in the release about the new company strategy.
After the closures, the remaining Minnesota stores will be located in Hermantown, Baxter, Lakeville, and Forest Lake. The remaining Wisconsin stores will be located in Madison, Janesville, Eau Claire, Kenosha, Green Bay, and Rothschild.