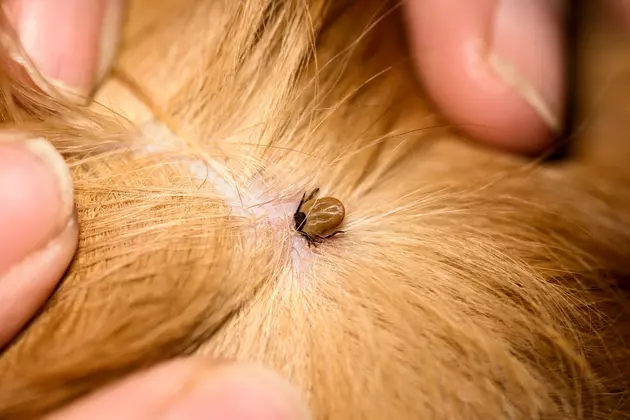 Wood Ticks Forced Us Out Of The Woods This Memorial Day
IgorChus
We were warned about it being a potentially bad tick season. We were prepared with bug spray. The dog had her flea and tick collar on, and we limited our time in tall grass or even in the woods. We just stuck to the yard at our family's cabin in Northern Minnesota. Within minutes we spotted the first tick. Then, they just swarmed in.
We let our dog off of her leash when she's up at the property. She can run around and get some exercise. We had hoped that the tick collar would do it's job and shed off any parasites. Unfortunately we found the first tick on her within a couple of hours. We tried to limit her from going too far into brush or anything, but she just kept getting ticks.
Enter your number to get our free mobile app
My wife noticed a deer tick had bit her thigh. This was not good. Fortunately she got it early and the bite doesn't look suspicious yet. But it was a little unnerving, nonetheless. We did routine tick checks and it seemed like every time we found one. I've never experienced this many ticks in a short amount of time.
On Memorial Day we planned on staying up North for most of the day where it's warmer away from Lake Superior. It was a beautiful day, but the ticks were out enjoying the weather too. After we pulled the 12th tick off the dog we decided we had enough and we got the heck out of there. Even on the way home, we were still finding ticks on the dog.
According to pests.org, 2020 is supposed to be a bad year. Late spring is a very active time for ticks, so yeah it's the worst part of the year. Hopefully they will die down soon, but be prepared and take precautions if you are venturing outdoors. Consider repellent clothing, it works great. I hadn't expected the ticks to be so bad in the yard, otherwise I would have brought my Elimitick gear.
The Best Places to Take Your Dog in The Twin Ports