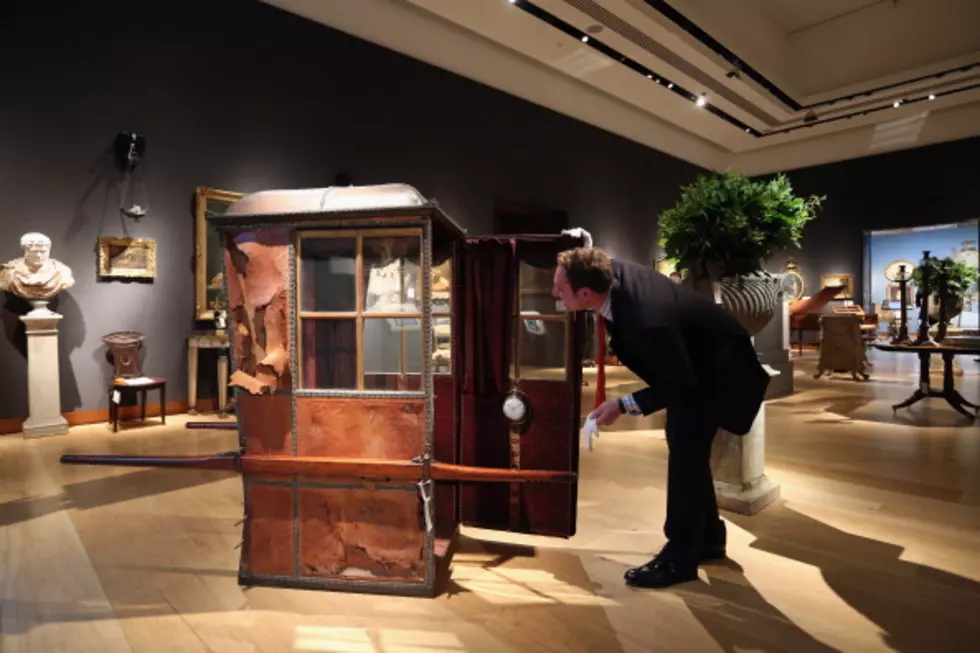 What's Hiding At Your House, Free Antique Appraisal January 16th
(Photo by Oli Scarff/Getty Images)
How many times have you looked at something in your house that hangs on the wall or hidden in a closet and thought, is that worth something?
You can find out with the first antique appraisal of the season.
Bring your antique/collectible item to the St. Louis County Heritage & Arts Center (the Depot) for a free appraisal on Wednesday, January 16, 2019! The St. Louis County Historical Society has arranged for Dan Sershon of Northland Estate Services and Denny Mager of Northern Specialty, both experts in antique appraisal, to be at your service from noon until 3 PM in the Great Hall.
Please arrive before 2:30 PM to register in person.
You may bring up to two items per person for an informal oral identification and evaluation of each antique. If the piece is too large or fragile to be hand-carried, clear photographs with a description of any marks and labels will be sufficient.
Call (218) 733-7568 or e-mail julie@thehistorypeople.org for further information.