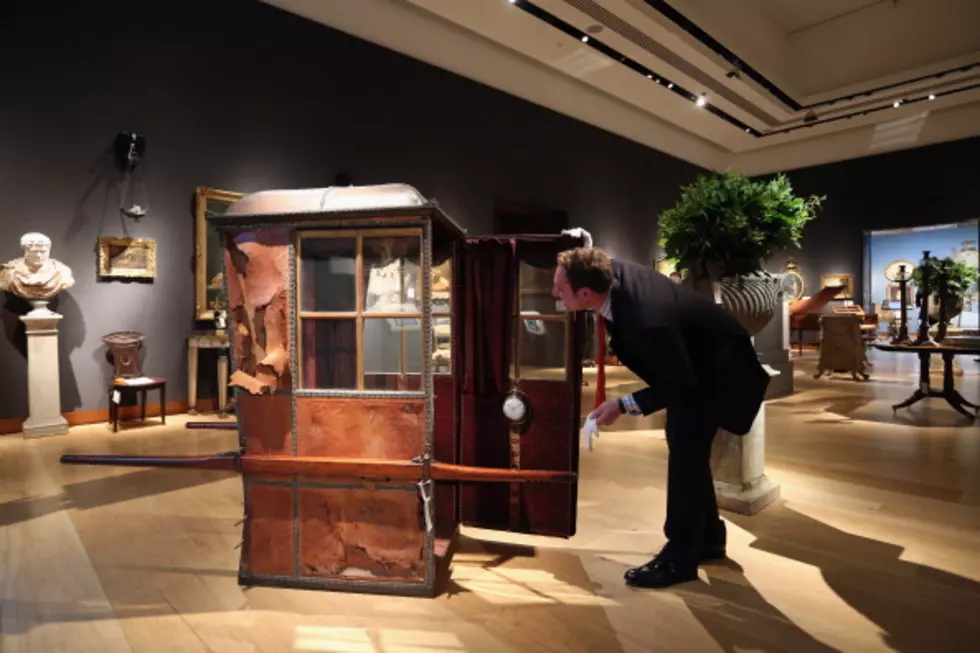 What's Hiding At Your House? Antique Appraisal June 19
(Photo by Oli Scarff/Getty Images)
Tell me if you have had this dream. You find something for 50 cents at a rummage sale. Turns out it's worth $50,000.
Bring what you have found or think you have found to the St. Louis County Heritage & Arts Center (506 West Michigan Street, Duluth, Minnesota) for a free appraisal on Wednesday, June 19, 2019. Dan Sershon of Northland Estate Services and Denny Mager of Northern Specialty, both experts in antique appraisal, will be at your service from noon until 3 PM in the rotunda.
The experts say to arrive before 2:30 PM to register in person.
You may bring up to two items per person and may get an evaluation of each antique. If it is a large piece, bring a photo and the experts will do their best.
Past participants have thoroughly enjoyed the appraiser's comments on what is always an interesting assortment of antiques and collectibles. ARCO coffee is available while you wait.
This session is part of an on-going public education program offered by the St. Louis County Historical Society. Sponsorship does not imply endorsement of this or any other estate/appraisal service, and museum staff is prohibited by professional ethics from making financial appraisals.
Call (218) 733-7568 for further information. Good luck!!