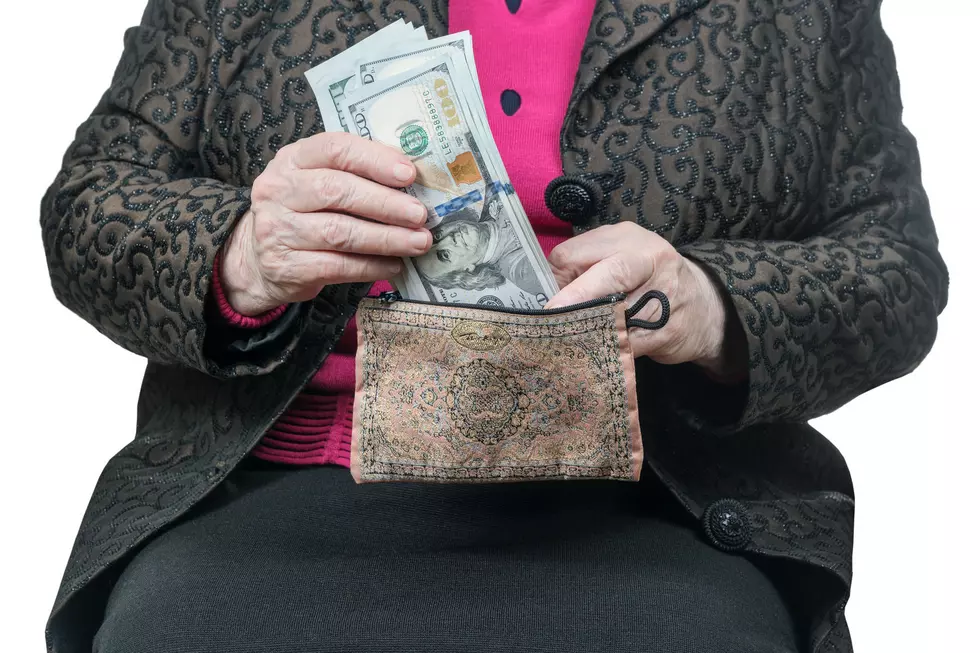 Scam Targeting Seniors With Water Bills Reported In Wisconsin
GrashAlex
There's yet another scam you should be aware of. This scam has the basic formula scammers love with a twist that would be easy to fall for, especially in today's day and age.
A global pandemic and tight financial times are not causing scammers to call it quits. In fact, there are just as many scams as there were a few years ago, possibly even more. Scammers have capitalized on everything from COVID-19 to vaccine rollout to stimulus checks, and more.
The most recent example of a scam comes with a warning from the Better Business Bureau. Scammers are now posing as a mom or dad or important family member and text someone, saying they are said person and need some money.
According to the BBB, the scammers are banking on most people having "mom" or "dad" in their phone, making it easy to fall for the scam. The text usually says they are at the store or something similar and they forgot their debit card.
Now, another scam has been reported in Wisconsin. This particular scam comes from Clintonville, Wisconsin but due to the nature of the scam, it could easily happen anywhere else, especially in the state.
A local company from the area shared about the scam on Facebook earlier this month, writing that they have received reports from citizens regarding something they, thankfully, realized was a scam.
According to their post, locals in the area are getting a call from a scammer who is pretending to be someone from the Clintonville Water Department. The scammer tells the person on the other end of the line that they quality for half off their water bill for the next three years due to their senior status.
Obviously, this is a scam. However, it is actually a believable one, especially because many are in a tight financial situation right now coming out of the COVID-19 pandemic. Not only that, but because they are targeting seniors, it is likely that scammers will have a higher success rate since they may not realize it is a scam until it is too late.
Like I said, even though this took place in a small town in Wisconsin, it could happen anywhere in Wisconsin and Minnesota. There is nothing to stop scammers from moving on to a new place now that their cover is busted.
Take a minute and educate the elderly in your life about scams like this and of course, never give out any personal information over the phone, especially financial situation. Instead, hang up and call the company to confirm it was indeed them on the other end of the line.
20 Common Scams To Look Out For In The Twin Ports
The more you read about common scams, the better you can protect yourself against them.
Signs You're Becoming Your Minnesota Parents
Ever find yourself doing something or saying something that makes you think, "Oh my God I"m becoming my parents?" In Minnesota, we have some unique signs to look for. Take a self-check here and see what rings true.