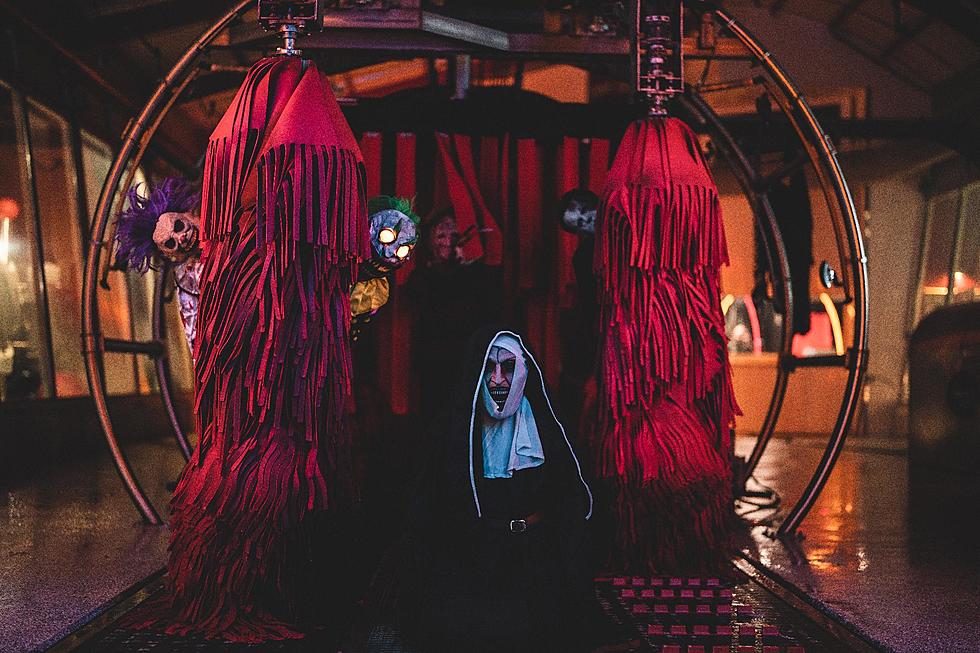 Tommy's Express Car Wash Bringing Back The Tunnel Of Terror
Courtesy of Tommy's Express Car Wash
Need a carwash? Are you a fan of all things Halloween? Your two worlds will collide later this month when Tommy's Express Car Wash brings back their haunted attraction: the Tunnel Of Terror!
The team transforms their drive-thru car wash into a haunted attraction, complete with all the horror movie monsters you're afraid of and then some. They pop out of just about anywhere for a spooky and fun thrill but you still get a car wash so it is like killing two birds with one stone.
Whether you are a member or not, the haunt costs twenty bucks per car. You don't have to buy tickets ahead of time. You just roll up to the car wash along Central Entrance when you're ready and get ready to be scared! Make sure your doors are locked too.
The haunt only happens four different days this month so plan accordingly! Dates of the haunt are as follows:
Friday, October 20th
Saturday, October 21st
Friday, October 27th
Saturday, October 28th
The car wash will transform into the haunted attraction from 6 p.m. to 10 p.m. each night that it is open.
Tommy's Express is located at 321 East Central Entrance in Duluth. It is that big red building near McDonald's and Taco John's that you can't miss it! I mean, where else can you get a car wash AND a haunted attraction in one?
I drove through it last year and it was so much fun. There are so many amazing haunted attractions in the area these days and this is one of them. Happy Halloween season!
16 Phases Of Going Through A Haunted Attraction
Going to haunted attractions is one of the best parts of fall and Halloween! Anyone that has been to one knows that there are different phases to going through a haunted attraction. All of them include being at least a little scared!
Gallery Credit: Lauren Wells
12 Places In The Twin Ports That Aren't Haunted But Look Like It