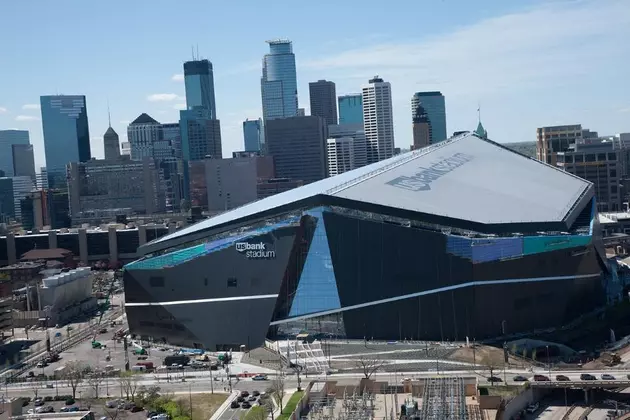 Super Bowl Ticket Price Plunges After Vikings Fans Sell Their Tickets
Courtesy of the Minnesota Vikings via Vikings.com
A lot of MN Vikings fans bought tickets to the Super Bowl back when the Vikings won the Division.  In fact, after the opening drive touchdown the Vikings had in the NFC Championship, the prices peaked to nearly $6,000 a ticket.  But now after the humiliating loss, many Vikings fans are trying to get rid of their tickets in a hurry.
That's according to Yahoo Finance who has been keeping an eye on the prices.  I can't blame Vikings fans for not wanting to be there.  After our hopes came crashing down Sunday night in a typical heart breaking fashion, the last thing I want to do is watch the Super Bowl, much less pay thousands to go to it.
Prices will probably spike back up in the last few days leading up to the Super Bowl, but for now if you've ever wanted to go, now's the time to buy.