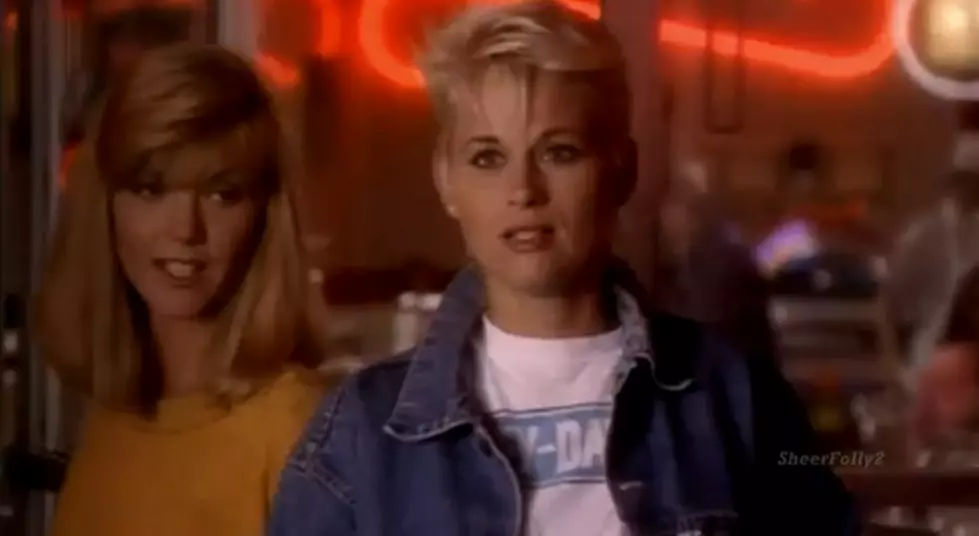 Solid Gold Pick of the Week: Watch Birthday Girl Lorrie Morgan Sing "Watch Me" [VIDEO]
youtube
My Lorrie Morgan story:  I introduced her at Black Bear Casino (during a snow storm) and as I was coming off stage for her to start her show she hit me square in the nose with her elbow as she was putting a cute little jacket on, lol.  She said (in a distinctive southern drawl) "Oh my god, are you ok, I'm so sorry".  I held my nose like Marcia Brady after she got hit in the nose with a football and told her I was fine, to get out there and have a great show.  She's a beautiful talented lady and since it was her birthday this week, she is our Solid Gold Pick of the Week.
I chose to highlight her upbeat song/video "Watch Me". It's a track from her 1992 album by the same name.  The popular album itself made it to #15 on the Billboard Top Country Albums chart and #65 on the Billboard 200. It's been certified platinum in both the U.S. and Canada. Four Top-Twenty country singles were released from the album, including the #1, "What Part of No".
The single "Watch Me" peaked at #2 on the Billboard Hot Country Singles & Tracks chart and #4 on the Canadian RPM Country Tracks chart.
She is the daughter of George Morgan, a country music singer who charted several hit singles between 1949 and his death in 1975. Lorrie Morgan charted her first single in 1978, and made her first appearance on the Grand Ole Opry stageat age 13. She was recently on stage at Grand Casino Hinckley touring with Pam Tillis with the Grits and Glamour Tour. Her birthday was this past Thursday, she turned 54.  Happy Birthday, hope your day was grand!
As we continue to "watch her" and love her songs, here is her 1992 video for "Watch Me".