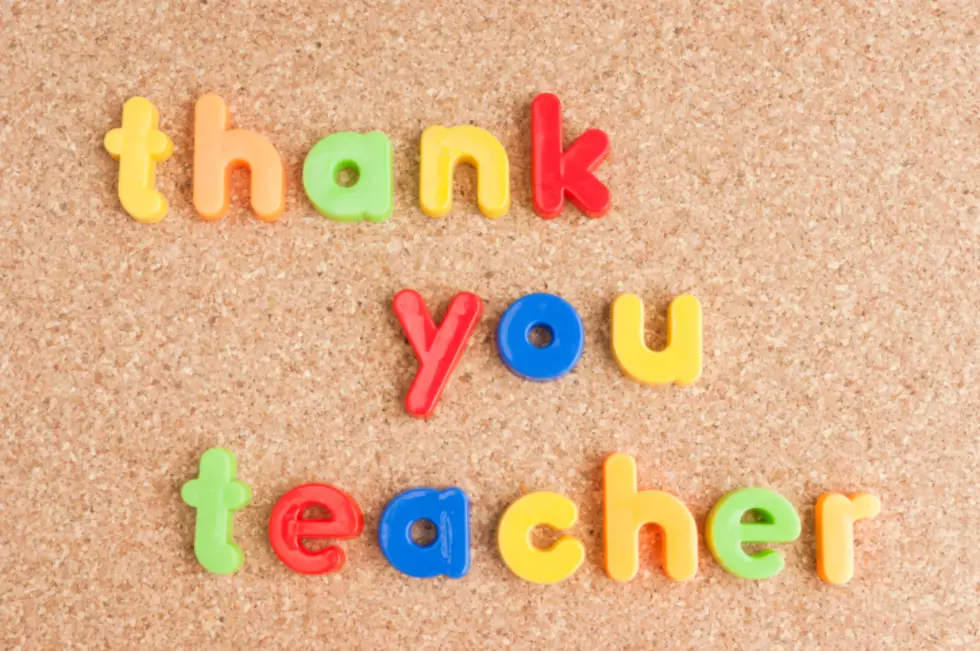 Say Thanks to a Twin Ports Teacher With Free Thank You Card
EwaPix
Hallmark wants to help you say THANK YOU to a Twin Ports teacher with a free 3-pack of cards.
Hallmark is sending out 1 million cards so students or parents can show their gratitude to a great teacher, school staff member, or school administrator. The offer is only good while supplies last, so visit here to claim yours.
Hallmark says that the cards will be shipped free of charge and to expect them in about 30 days. One of the cards in the 3-pack will be a card that can be colored in and personalized that says "You Make The World a Better Place."
Enter your number to get our free mobile app
Hallmark said in a press release, that during these challenging times, "One thing remains the same: the sincere connection between schools and their students. But between video chats, face masks and changing schedules, teachers and support staff aren't able to get the level of in-person connection that fuels them throughout the year."
Hallmark is only asking you to fill out a quick form with your address and that's it, the process was very quick and I look forwarding to getting the cards and giving them to a few teachers who are doing an amazing job with my kids.
Lindsey Roy, chief marketing officer of Hallmark says, "We hope people will use this card giveaway as a tangible opportunity to recognize the vital role educators, administrators, school staff and many others play in our children's lives."
10 Life Skills A High School Graduate Should Know How To Do