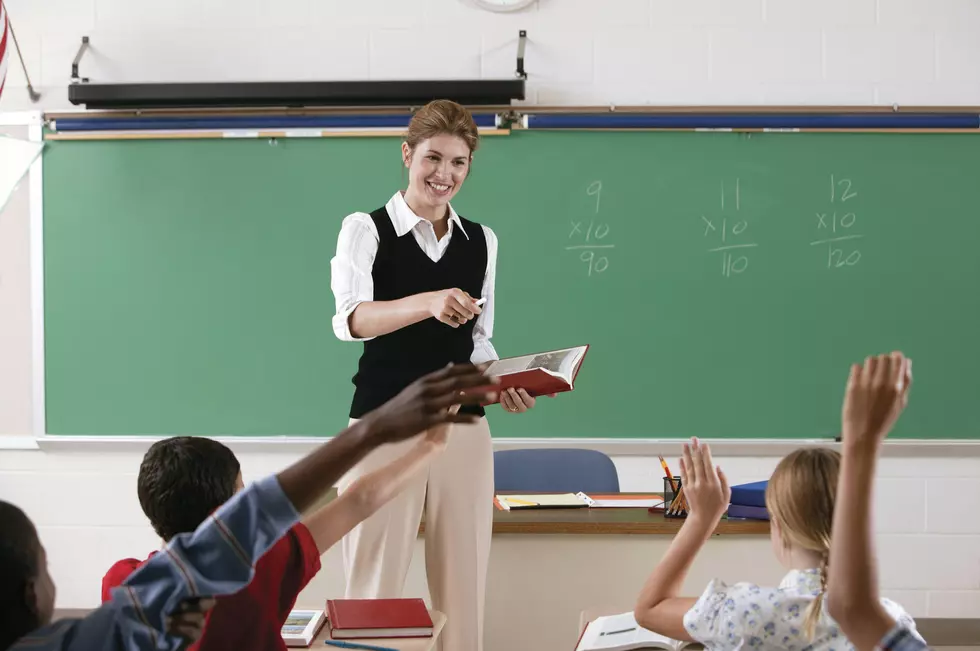 Minnesota, Wisconsin Rank Well For Best States For Teachers
Comstock, Getty Stock / ThinkStock
Teachers have one of the most important jobs there is. That's why we are happy to rank pretty high on this list!
WalletHub released a study Monday (September 21st), ranking each state by how well they fare for teachers. Minnesota and Wisconsin didn't crack the top ten but they still did pretty well! Minnesota was named the 13th best state for teachers, while Wisconsin came in at number 18.
To get the findings of the study, researchers looked at annual salaries in each state, turnover, competition, pupil to teacher ratio, public school spending per student and school systems. Neither Minnesota nor Wisconsin cracked the top five for any of these measures but they didn't rank in the bottom either.
Washington, Utah and New Jersey came in at the top while Arizona, New Mexico and New Hampshire came in at the bottom. Thank you teachers for all you do - especially in 2020. We appreciate you!
Coincidentally, Minnesota and Wisconsin both topped another school-related list lately. Both states snagged a top spot in a list of best school systems in the country. To come to this conclusion, researchers looked at dropout rates, reading testing scores, pupil-teacher ratio, among other factors.
Recently, Minneapolis was named one of the best places to retire, coming in at number eight in the study. This study looked at major cities across the country and it was cool to see one from Minnesota make the list. I think Duluth would be a better place to retire but that is just me.
Enter your number to get our free mobile app
10 Pick-Up Lines You Can Use To Impress A Minnesotan