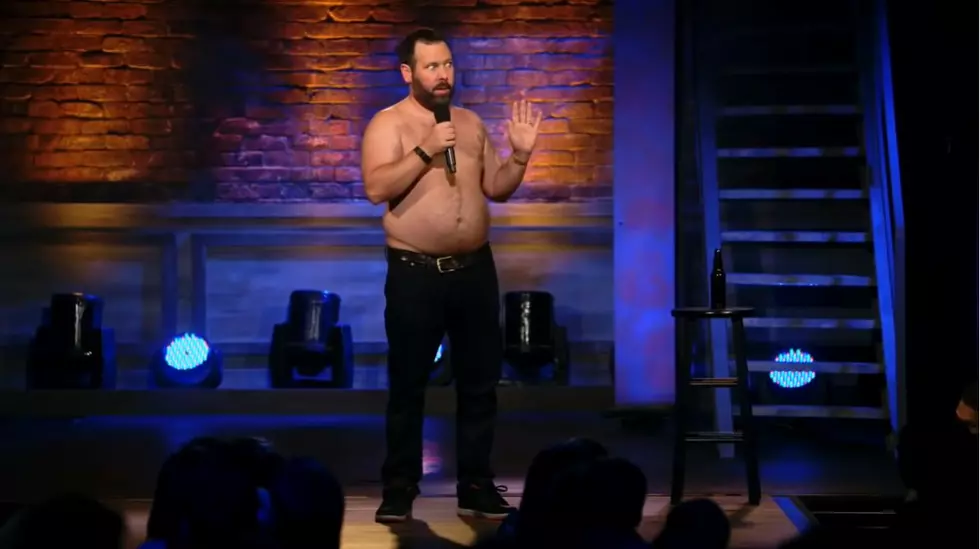 Renowned Comedian Shops In Downtown Duluth
Bert Kreischer via YouTube
The celebrity sightings in Duluth continue. Throughout the year, there have been quite a few and the latest comes from a renowned comedian.
Who has all visited the wonderful city of Duluth this year? Actor Joel McKinnon Miller, known for his role as Scully on the hit show 'Brooklyn 99' has been spotted in the area quite a few times this year. Most recently, he even stopped by the station:
Joel has also been spotted at Glensheen, Bent Paddle, Gordy's Hi-Hat over the summer, as well at UMD, Sammy's Pizza and other spots around town. It's not too shocking to see Joel around town, not only is he from Minnesota, but he also went to school at UMD.
Of course, there was Television star Katie Lowes who did some shopping while she was filming the movie 'Merry Kiss Cam'. Katie was in hit shows including 'Scandal', Grey's Anatomy, and the spinoff 'Private Practice', 'This Is Us', and the popular Netflix hit 'Inventing Anna'. Here is everything we know about 'Merry Kiss Cam', including its release date.
Singer and actress Christina Milian was recently spotted in Duluth, taking in the views of Lake Superior. This may not be from 2022, but I'm still reliving that time when AJ McLean from The Backstreet Boys was in Duluth for a weekend.
So who is the most recent celebrity to be spotted in Duluth?
"The Machine" himself, Bert Kreischer. He share a video on social media pages before he did two shows at the DECC Symphony Hall Tuesday night (11/15).
I couldn't find where Bert went to eat, but I did get a pic when he did some shopping. He shared a video on his story that stated "How do you not come to Duluth and hit up the Duluth Trading Company". He stated that everyone there was so nice and thanked them before leaving. My amazing sister happens to work there and sent me this great pic with Bert and the staff at DTC:
My sister was unfortunately off that day and didn't get to meet him, but told me that her co-workers said it was a fun experience to have Bert in the store.
Bert played two shows last night (11/16) at the DECC for his Berty Boy Relapse Tour:
I happened to be at the late show and didn't get home until midnight, but I had so much fun. The stories he shared were hilarious and he took off his shirt immediately once he got on stage. Even his back and forth with the "rowdy" hecklers were great. At one point someone shrieked and he thought someone got stabbed.
I would highly recommend seeing Bert live, even if it means not getting much sleep. You can check out a trailer for his new movie 'The Machine' below and a snippet of one of his most iconic bits as well (heads up, there is some language in the clips):
Here's how some Duluthians reacted to the comedian on Twitter:
18 Celebrities You Could Run Into In Duluth, Minnesota
"
"