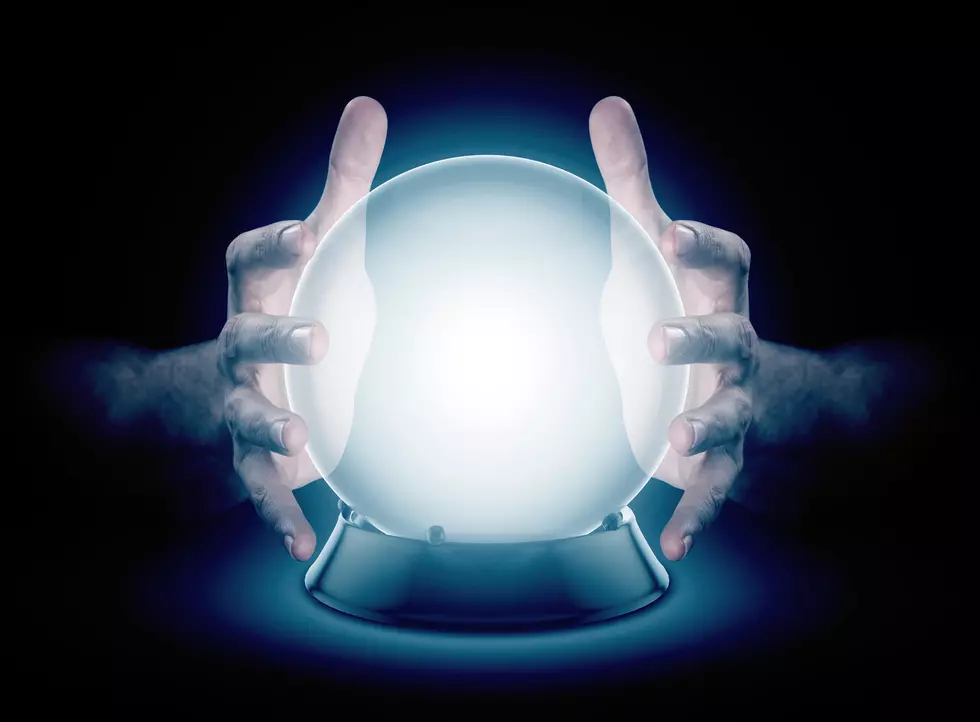 How Many Of Psychic Nikki's Predictions Came True For 2022?
allanswart
It has been a weird year and looking back on 2022, it feels like there has been a whole lifetime in just the past twelve months. However, in terms of weird things happening, I feel it wasn't anything compared to 2021.
In case you didn't know, there is a famous self-proclaimed psychic that calls herself Psychic Nikki. She always makes hundreds, and I mean hundreds, of predictions about what the year ahead will hold at the start of each new year.
She has some scary predictions and also some wild ones, like giant animals being discovered on other continents. She also touches on pop culture and celebrity life. Most of it is pretty fun and harmless.
Last year, she made some wacky predictions that did end up coming true, including the split between Kim Kardashian and Kanye West, Anthony Hopkins winning another Oscar and The Ellen DeGeneres show being cancelled.
While there is still about a month left in 2022, I decided to take a look at her hundreds of predictions and see if any came true! If you need a refresher, I went through them and made a list of the wackiest. The list included stolen kangaroos, a giant penguin being discovered and a bear going before a judge.
So which ones from my list ended up being true?
An avocado shortage: there was indeed a shortage of avocados at one point in 2022!
An end to the pandemic: while COVID-19 is still present, it isn't as prominent as it was in 2020 and 2021.
A violent shark causing injuries: Psychic Nikki predicted that there would be a Great White Shark like Jaws that would cause havoc in places where there are sharks. There have been several shark attacks reported this year from California to New Zealand.
UFO sightings: yup, there have been many UFO sightings this year and they just keep coming, especially in the Northland!
Meghan Markle will write a book: this one is half true in my opinion because while she hasn't written a book, she did start a podcast in which she spills the tea and Prince Harry is releasing a memoir next year.
Goodbye to offices: while some returned to the workplace this year after working remotely during the COVID-19 pandemic, working from home is still very much a thing and the new normal for many.
I guess that is a pretty good track record for the short list I made earlier in the year! However, many of the predictions that she made were pretty vague. Many others were much more in-depth, so did any of those come true?
They did! She made hundreds of predictions and after glancing at them a few times, I came across a few that she did get right that are pretty specific if you ask me.
The death of Queen Elizabeth
A famous movie star will go missing (Lindsey Pearlman went missing in February of 2022)
Donald Trump will announce a run for president in 2024 on social media
Prince Charles crowned King
Rising inflation worldwide
A Nashville legend passes (Loretta Lynn comes to mind first)
A return of Polio
The film industry will slow down in California (More movies are being filmed outside of California, if that counts)
Nicole Kidman will become Oscar-nominated for Being The Ricardos
Ben Affleck and Jennifer Lopez will get engaged
West Side Story will be nominated for many awards
Streaming platforms become the new normal
Lots of awards for Dolly Parton
Kanye West will have a meltdown
Dancing With The Stars may be cancelled (not cancelled but taken off air and put on streaming services)
Sickness around the queen
Change in the British Monarchy
There were well over one-thousand predictions but having sifted through them, those are the ones that look like they came true for the most part! I am anxiously awaiting her predictions for 2023.
15 Random Predictions For 2021 As Made By A Famous Psychic
21 Random & Weird Predictions About 2022 From A Famous Psychic