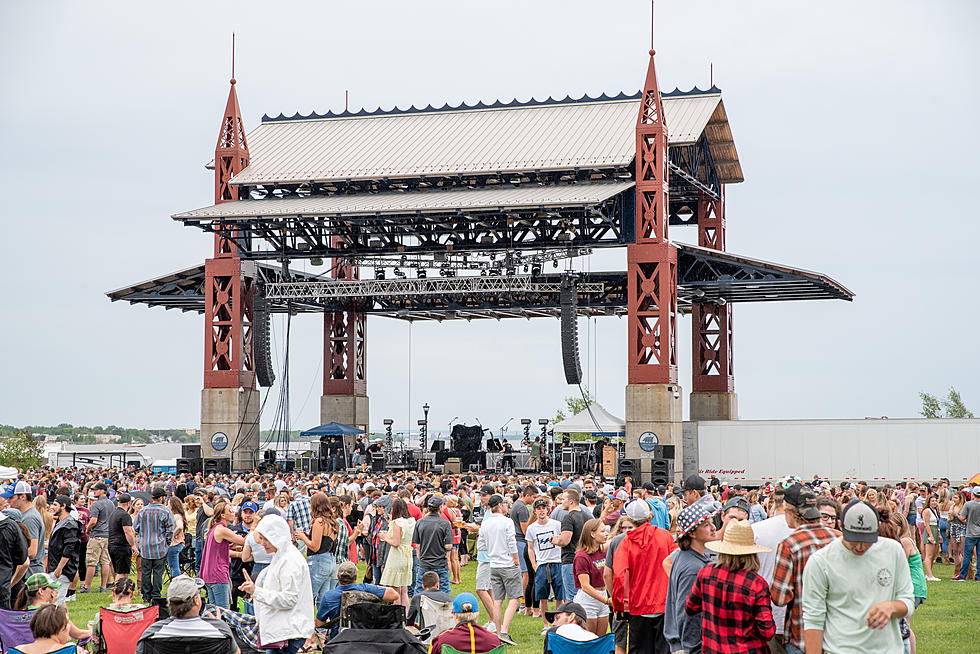 'Rock The Bayfront' 2022 Grandma's Marathon Entertainment Lineup Announced
Nick Cooper - TSM Duluth
The excitement is in the air as runners, spectators, volunteers, businesses, and more gear up for Grandma's Marathon on June 17 and 18. The live entertainment will once again be held at Bayfront Festival Park for "Rock The Bayfront." The bands are always a great way to celebrate the weekend and for the runners (that still have the leg strength after the marathon), this is a great way to cut loose and celebrate at the beautiful Bayfront Festival Park.
This year's lineup:
Friday 6/17 @ 6pm: Pop Rocks-
This is the perfect band to kick off the weekend with their diverse playlist they are sure to please all concertgoers. Not only do they play today's hottest hits, but party rock anthems, pop-country, and more. They are quickly becoming one of the top live bands in the midwest and are sure to have everyone on their feet!
Saturday 6/18: The music kicks off right away in the morning and goes to well after the last runner crosses the finish line.
9:00 AM-ROCK-A-BILLY REVUE
12:30 PM: SOUTH OF SUPERIOR
3:30 PM: BUCKWILD
7:00 PM BIG WAVE DAVE
9:30 PM VIVA KNIEVEL
All of these shows are free and fun for all ages. For concert goers 21 + there will be craft and domestic beer, wine, and cider available for $6. Enjoy the beautiful view and more spacious grounds to enjoy the music at Bayfront, plus plenty of parking available. If you go watch the marathon save your voices to sing along to any one of your favorite bands!
19 Fun Facts About Grandma's Marathon Weekend
13 Thoughts Runners Experience When Out On A Run
Running is a great way to get exercise, especially when you're outside getting it done. However, runners go through a variety of thoughts when out on a run. Here are 13 common thoughts every runner has experienced at least once.