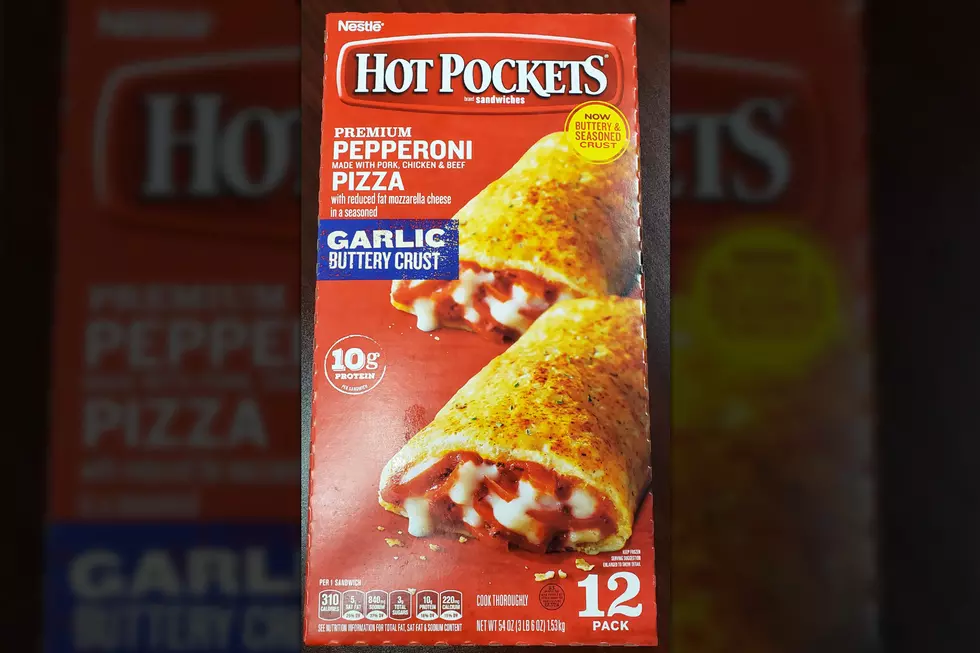 Nestle Pepperoni Hot Pockets Recalled
USDA
A popular snack item is being recalled due to contamination issues.  Nestle Prepared Foods is voluntarily recalling approximately 762,615 pounds of their not-ready-to-eat (NRTE) pepperoni Hot Pockets because the product may contain bits of glass and hard plastic.
According to details released by the United States Department of Agriculture, there has has been a complaint registered regarding the extraneous materials in pepperoni Hot Pockets  That case included a minor oral injury. Additionally, there were four reports of consumers discovering the pieces of glass and hard plastic in their packages; those reports are what led to Nestle Prepared Foods issuing the recall in the first place.
Enter your number to get our free mobile app
At the present moment, the pepperoni-style of Hot Pockets are the only variety included in the recall.  The packages that are being recalled were produced from November 13, 2020 through November 16, 2020 and bear the establishment number "EST. 7721A" inside the USDA mark of inspection.  The Nestle Prepared Foods company suggests that the Hot Pockets have a shelf life of 14 months.
Here are the specifics on the packages of pepperoni NRTE Hot Pockets being recalled:
54-ounce carton packages containing 12 Nestle Hot Pockets Brand Sandwiches: Premium Pepperoni Made With Pork, Chicken & Beef Garlic Buttery Crust with a "Best Before Feb 2022" date and lot codes that include 0318544624, 0319544614, 0320544614, and 0321544614.
The USDA is concerned that consumers may have these products in their freezer and not realize it. The general public is asked to check their freezers for the Hot Pockets product and if they discover items that are included in the recall to not consume them and either discard them or return them to  the point of purchase.
Additional questions can be directed to the Nestle Consumer Services department.  Call 1-800-350-5016.
KEEP READING: 3-ingredient recipes you can make right now