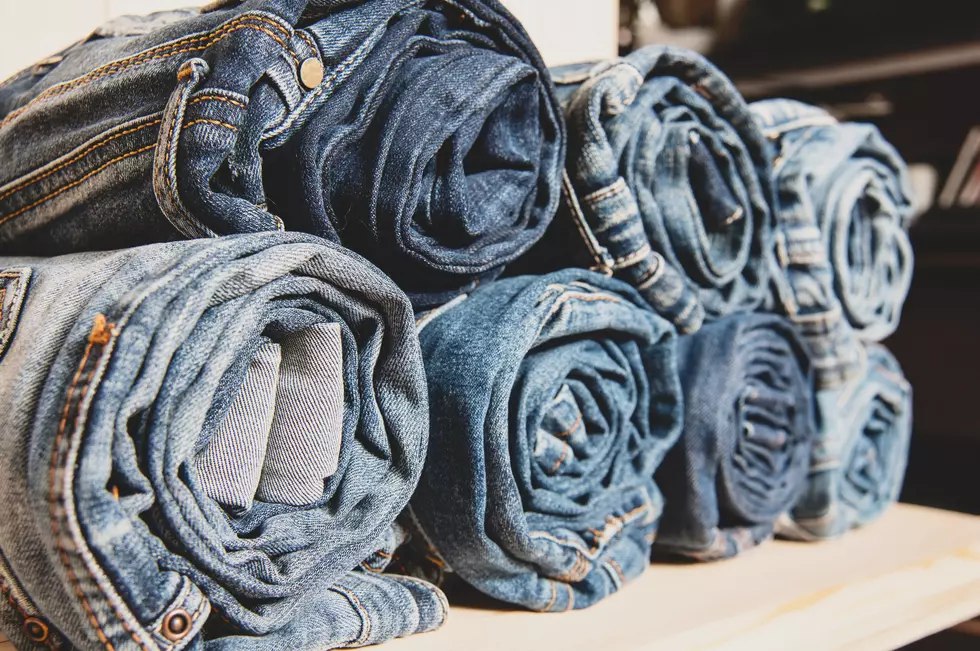 Maurices Launches Innovative Jeans Fit Exchange Program
keira01/Thinkstock
The Maurices clothing store is definitely putting its money where its mouth is by truly providing some amazing customer service to their customers. Last month the store chain launched its exclusive limitless jeans collection. For many women, myself included finding and wearing the perfect pair of jeans can be a total nightmare, but they have expanded their collection of sizes, styles, and colors in a jeggings high-waisted style to meet the needs of a huge variety of customers.
What is truly unique is their new program called The Maurices Fit Freedom Jean Exchange program available to all mymaurices rewards members. So how does this work? This new jean exchange program allows customers to exchange jeans for a new size for free.
For mymaurices rewards members who buy regular-priced jeans at Maurices, if your size goes up or down within a year they can exchange them for a new size in that same style absolutely free! And on top of that, all gently worn jeans that are exchanged will be donated to a local organization in your hometown. Who hasn't had a pair of jeans that over time either are now too small and ill-fitting or on the flip side you have lost weight and now need a smaller size? This is a great thing for customers and women in need in the community.
Laura Sieger, Chief Marketing Officer for Maurices said to WDIO:
We know women's bodies change over time, and we want to be there for them through all of life's journeys, This new jean exchange program further showcases our commitment to providing great service and customer experience everyday by our caring team.
For more information on this great program visit the Maurices website or stop in a Maurices store near you. Locally you can find a Maurices store inside the Miller Hill Mall in Duluth.
20 Businesses In The Northland That Have Great Customer Service
Good Ideas To Help Cut Screen Time
Modern electronics are here to stay and have become a central part of our lives. While they are essential tools at times, they can also become gigantic time wasters. Whether it's a cellphone, television, or computer - here are some good ideas to help you cut your screen time.