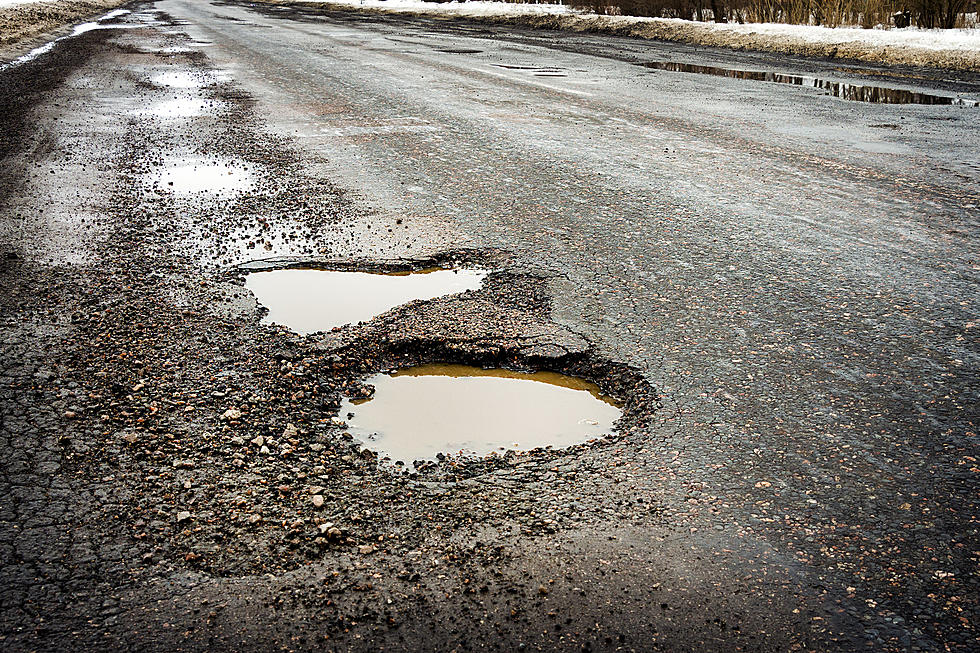 Is Spring 2023 The Worst For Potholes In The Duluth – Superior Area?
undefined undefined
Winter sure is hanging on in the Twin Ports this go around but an actual spring will be here soon.
In the bouts of warmer weather and less snow at times, like everyone else, I've noticed how bad the roads are.  Some call them potholes, some craters, and there have been plenty of decent jests about roads conditions online.
In a February post from Superior Mayor, Jim Paine, he addresses the filling of potholes:
As much as potholes in the spring are part of the game in the Duluth and Superior area until crews can address them, we just wait and try to avoid while driving.  Still, 2023 seems worse than I can ever remember for potholes in our area.
It's not just the Twin Ports though, one Minnesota man launched a pothole photo challenge.  Another article was written about a Duluth Street and if it is one of the worst for potholes in Minnesota.
Freeze and thaw cycles are brutal on asphalt, be it roads or driveways.  Many of our Twin Ports area roads are asphalt and it would be my guess that with the bouts of warmer weather mixed with brutal cold and even rain, all impacted them worse than usual.
The concerning thing about that is I've heard several weather experts say that winters like this could be the norm from now on.  Meaning we will have temps warm enough in winter months to produce rain instead of snow, and then go into a freeze.
I don't know if there is any kind of a fix, other than city crews putting in extra time and materials every spring to get things patched up as well as possible.
14 Driving Pet Peeves Every Northlander Has During the Winter