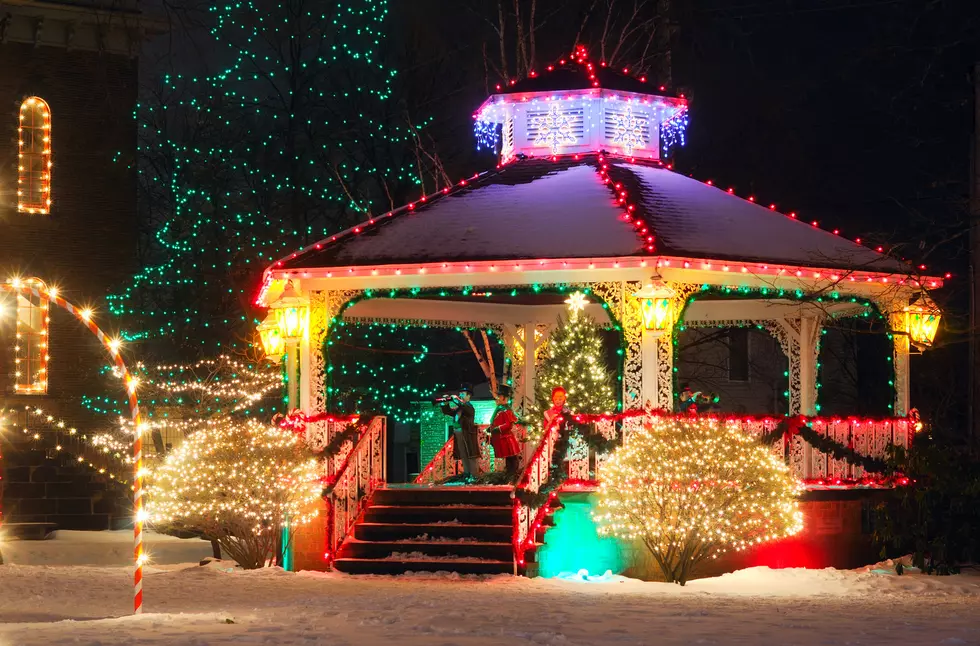 Here's Where To Watch The Christmas Movie Filmed In Minnesota
PapaBear
You can never have too many cheesy Christmas movies in your queue! It's time to add this one: The Christmas Listing.
In case you don't recall, a Christmas romance was filmed in Minnesota in February of 2020. The film was shot in Isanti, Minnesota, which is just a few hour drive from Duluth. The venue that provided the backdrop for the film is the Erickson Farmstead.
The film is a love story between two people, each competing for the same property. Of course, the film is set during the holiday season, which is a big part of the formula for these movies. Over the course of spending time in the venue trying to claim it as their own, the two fall in love and the rest is Lifetime movie history.
The film stars Lexi Giovagnoli, Travis Burns and Greg Evigan, all of whom you will recognize if you've ever watched any other amazing holidays films. I know I will be watching this more than once because it is just too awesome that one of these holiday movies was filmed in Minnesota!
That movie officially dropped in late November and now it is available online for your viewing pleasure. You can now watch the movie on Lifetime's website. You will need to enter your cable provider in order to check it out.
If this is not an option, you can also buy the movie on Amazon for just one buck as of December 2021! Yup, you can own the movie from start to finish for just one dollar this holiday season.
This is also the type of movie where you can watch it over and over and it doesn't get old! If you need a light, cheesy movie, this is the one for you. I took notes the very first time I watched it just to be sure I didn't leave anything out in my review. Going into it knowing that it wasn't going to win an Oscar was key and overall, I loved it.
Thankfully, while the movie was filming and in post-production, we got a few behind-the-scenes tidbits that made us even more excited to see the film the first time around. In November, right before the film dropped, we got a fun photo sneak peek of the movie, courtesy of the venue it was filmed at.
There is just something about a cheesy holiday movie around this time of the year that gets you in the Christmas spirit. If you haven't seen the film, check it out while it is only a dollar! If you have, you should watch it again. Like I said, it gets you in the holiday spirit.
If you want to watch another holiday movie after, check out this new Netflix original Christmas movie, which poked a little bit of fun at Wisconsin. Ha!
Ways A Minnesota Summer Is Much Like Winter
It might not seem like it on the surface, but a Minnesota summer has a lot in common with a Minnesota winter. From a strictly meteorological standpoint, they are the polar opposites of each other. However, many common themes, elements, and principals thread their way through each of the seasons.
Some of the similarities involve the way we prep for each of the seasons. Other shared items involve rituals, chores, finances, and yes - even weather. (I know, you're thinking - how can the weather be the same in the summer and the winter; trust me - it can be - read on to find out how.)
One thing is for certain, though, as to how Minnesotans deal with summer and winter: True to our nature, we confront and embrace each of the seasons all at the same time.
Five Movies Filmed In Minnesota
13 Photos Every Minnesotan Has Taken At Some Point