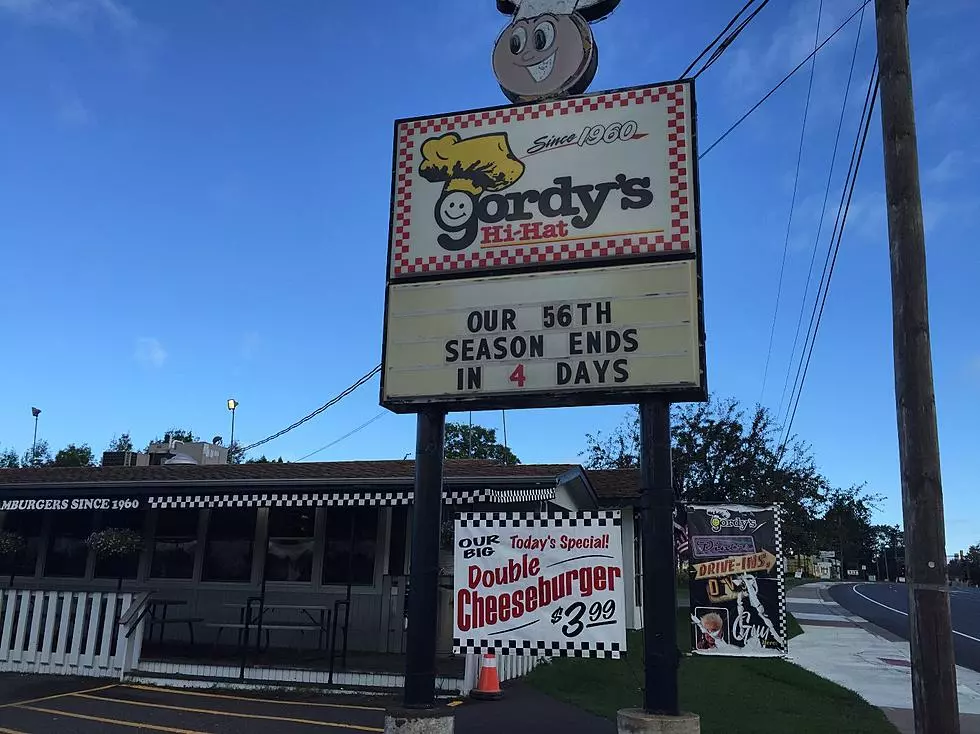 Gordy's Hi-Hat Announces 2022 Opening Date
Cathy Kates, Townsquare Media Duluth
This is the best news ever: Gordy's Hi-Hat is opening for the season and very, very soon!
We all know by now that Gordy's Hi-Hat is a seasonal business. Sadly, they close up shop every single winter and then reopen as we get closer to spring. It is a summertime staple for tourists and locals alike.
It is also a great way for locals to tell that spring is close, along with other seasonal businesses opening up shop! Just this week, the Dairy Queen in West Duluth opened. They are another business that closes for the winter and reopens when things get a bit warmer.
The Portland Malt Shoppe is another great example of this, as is A & Dubs. Hopefully, those businesses announce opening dates soon but for now, we have a reason to celebrate and that is the fact that Gordy's Hi-Hat will be open by the end of the month!
The famous business shared the exciting news on their Facebook page Friday (March 4th), with the announcement coming with a fun video! In the video, the snow is being plowed away and photos are set to fun music. Check it out below:
There you have it: Gordy's Hi-Hat will open Wednesday, March 23rd! Soon, you will be able to feast on classics like burgers, chicken and fish sandwiches, french fries, malts and more. I am hungry just thinking about it.
It's been awhile since we have been able to feast at Gordy's. They closed for the season in September last year and we have been counting down the days until their grand opening ever since. They opened just one day later last year so this opening announcement is spot on!
This will be Gordy's 62nd season in business. They have amassed a great following over the years, thanks in big part to their founder. Sadly, Gordy Lundquist passed away last summer at the age of 93. It was a big loss for the community, many of whom came forward to share their amazing memories with him.
A few summers back, the crew of Diners, Dive-Ins & Drives came to town to film at the iconic spot for the second time. The episode aired at the end of May last year and Gordy's shared some fun behind-the-scenes photos prior to the episode airing. It is definitely a Guy Fieri favorite, as they had been featured on the show before back in the day.
We don't blame Guy Fieri for wanting to come back and feast on all of the delicious food at Gordy's Hi-Hat. Gordy and his wife Marilyn opened Gordy's back in 1960 and now have a great legacy in the Northland.
The spot is located at 415 Sunnyside Drive in Cloquet. I can't wait to feast.
Six Duluth / Superior Restaurants Featured On Diners, Drive-Ins And Dives
The 11 Best Signs That Spring Is Near In The Northland
There are always a few ways to tell that spring is upon us in the Duluth / Superior area, including the opening of some seasonal favorites.
9 Things To Have Handy For A Drive-In Movie