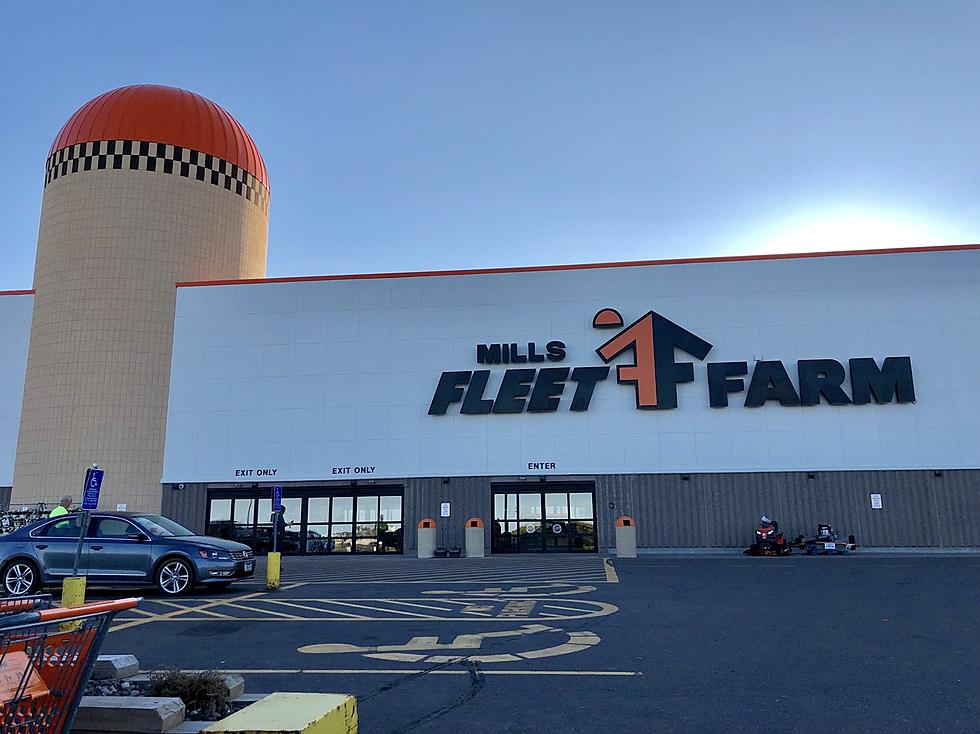 Fleet Farm Planning To Build Massive New Store With Gas Station In Northern Wisconsin
Nick Cooper - TSM Duluth
Found in 1955, Fleet Farm currently has 48 locations across Iowa, Minnesota, Wisconsin, Iowa, North Dakota, and South Dakota. Each store provides about 120,000 products for customers to choose from. Now, they're looking to provide those goods and services in a new location in northern Wisconsin.
The Ashland Daily Press is reporting that Fleet Farm is hoping to add a new location on Ashland's west side.
The Appleton-based company looking to build its new location just west of the Ashland Ford-Chrysler dealership, which is located along Highway 2 in the Bayfield County town of Eileen.
The plan calls for a 91,952-square-foot store with a 280-stall parking lot on a 13.52-acre property now owned by Northern Clearing of Ashland. A 2,730-square-foot gasoline station, covered by a 4,000-square-foot canopy, is also included in their plan.
However, it appears it is not yet a done deal. The Ashland Daily Press reached out to Fleet Farm Group Executive Vice President Frank Steeves, who said the site near Ashland is among two or three sites under consideration for construction out of an original pool of about 10 or 12 locations.
He confirmed they are buying the property near Ashland and then they will make sure that they can actually proceed with building plans. Things they need to consider are if the ground is suitable, if permits can be secured, and if water is available. He added that they've studied the community and were left very impressed by the people and the area.
It's worth noting that on February 14, the proposal received a unanimous conditional use permit recommendation from the Eileen Town Board for the gas station component of the project, and the permit for the gas station was also approved on February 16 by the Bayfield County Planning and Zoning Committee.
This included a land use permit application for the retail store, which is allowed under the current zoning of the property and does not require town or county approval.
If a new Fleet Farm is ultimately built near Ashland, it could prove to be of benefit to the community. They currently have more than 6,600 employees and the company prides itself on hiring locally and being a part of the communities they serve.
However, there is currently some local resistance regarding the proposed project. Nearby have voiced concerns about the noise and traffic it could create and there's a concern about gasoline spilling from the Fleet Farm station into Fish Creek and Chequamegon Bay.
10 Wisconsin Small Towns You Will Absolutely Fall in Love With
KEEP LOOKING: See what 50 company logos looked like then and now