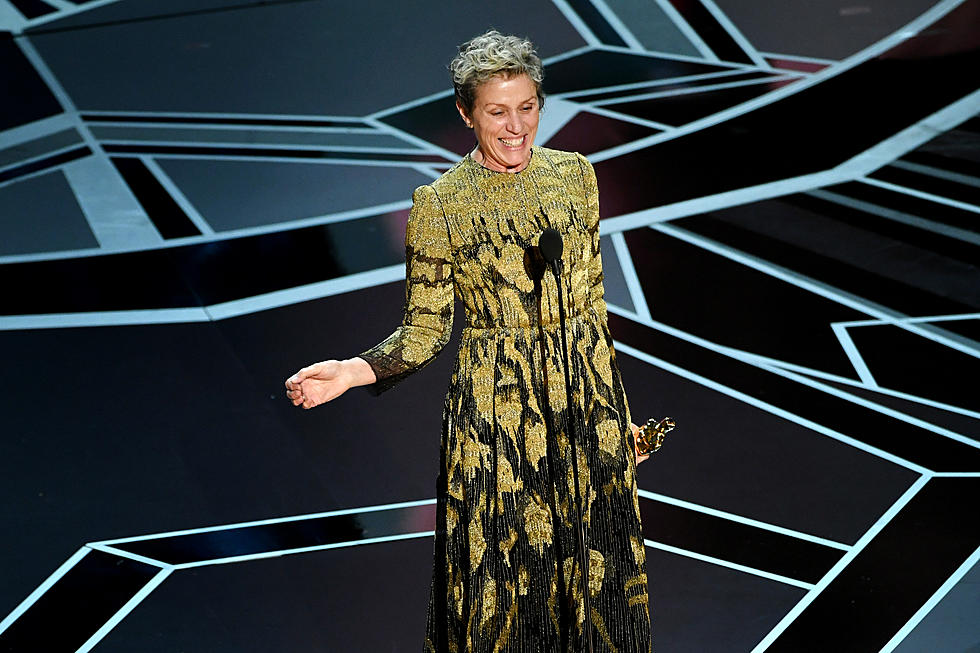 Five Minnesotans Who Have Won An Academy Award
Kevin Winter, Getty Images
Another awards season has come and gone and just like every other year, this one will have us watching movies until the next one.
Hollywood's biggest night celebrates the most incredible movies from the year prior, offering awards to actors, actresses, artists, directors and more for the best in film.
Enter your number to get our free mobile app
While we are a long way from Hollywood, there have still been huge celebrities that have snagged the biggest prize you can get in film that hail from Minnesota - or that have had a really cool connection here. That list includes the icons like Prince, Bob Dylan and Judy Garland.
However, there are also a bunch of other celebrities that have won Oscar gold that at one point called Minnesota home (whether it be a few months or their whole life). I've compiled a list of five of them right here for the movie nerd inside you.
Pascal Le Segretain, Getty Images

Pascal Le Segretain, Getty Images

1

The actor hasn't been in Hollywood too long but he's already scored two Academy Awards, thanks to his performances in Moonlight and Green Book. He learned it all right here in Minnesota as a member of the Guthrie Experience for Actors in Training back in 1999.

John Lamparski, Getty Image

John Lamparski, Getty Image

2

Not only is the actress a Minnesotan but she is actually from the Northland, hailing from Cloquet. Like Ali, she also has two Oscars - one for Best Supporting Actress and another for Best Actress. She's also scored six nominations total. Not too shabby.

Matt Winkelmeyer, Getty Images

Matt Winkelmeyer, Getty Images

3

In 2007, the former City Pages writer won an Oscar for Best Adapted Screenplay for Juno, a story that followed a teen who accidentally gets pregnant and the journey that ensued. What makes this even more amazing is the fact that she wrote the script for the movie at a Target in Crystal. Ah!

Christopher Polk, Getty Images

Christopher Polk, Getty Images

4

Any actor who can hold his own against Tom Hanks is a winner already but Mark became a real winner in 2015 when he won for his role in Bridge Of Spies. He was in a few productions at the Guthrie Theater. How cool to see him in a play before winning Hollywood's biggest awards!

Kevin Winter, Getty Images

Kevin Winter, Getty Images

5

If you've seen her perform in just about any of her roles, you wouldn't be too shocked to know she not only has one Oscar but two. She won her first in 1996 and another in 2018. She's also won a bunch of other industry awards but before all of it, she spent some time in Minnesota. Why? According to MPR News, she was in a production at the Guthrie in 1984. She's also married to a producer and writer from St. Louis Park.