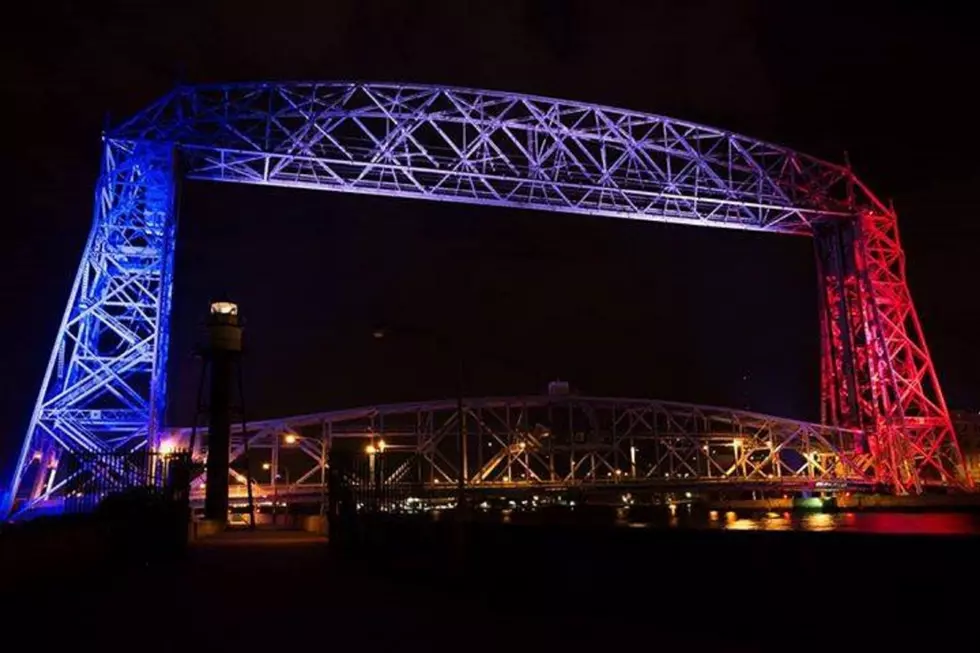 Duluth's Fourth Fest Means Special Operating Hours For Aerial Lift Bridge and Minnesota Slip Bridge
Nick Cooper - TSM Duluth
Duluth's Fourth Fest is tomorrow in Bayfront Festival Park, with gates opening at 4:00 p.m. and music at 4:30 p.m.  If being on Lake Superior is in your plans, then you should be aware of special operating hours for both the Ariel Lift Bridge and the Minnesota Slip Bridge (the blue bridge by the DECC).
According to the City of Duluth, the Aerial Lift Bridge will stay down and be closed to marine traffic from 7:00 p.m. on July 4th until 1:00 a.m. on the 5th.  The Minnesota Slip Bridge will be lowered and closed to marine traffic from 8:00 pm to 11:00 p.m.
The Aerial Lift Bridge will also once again be lit in red, white and blue during the 4th Of July festivities.