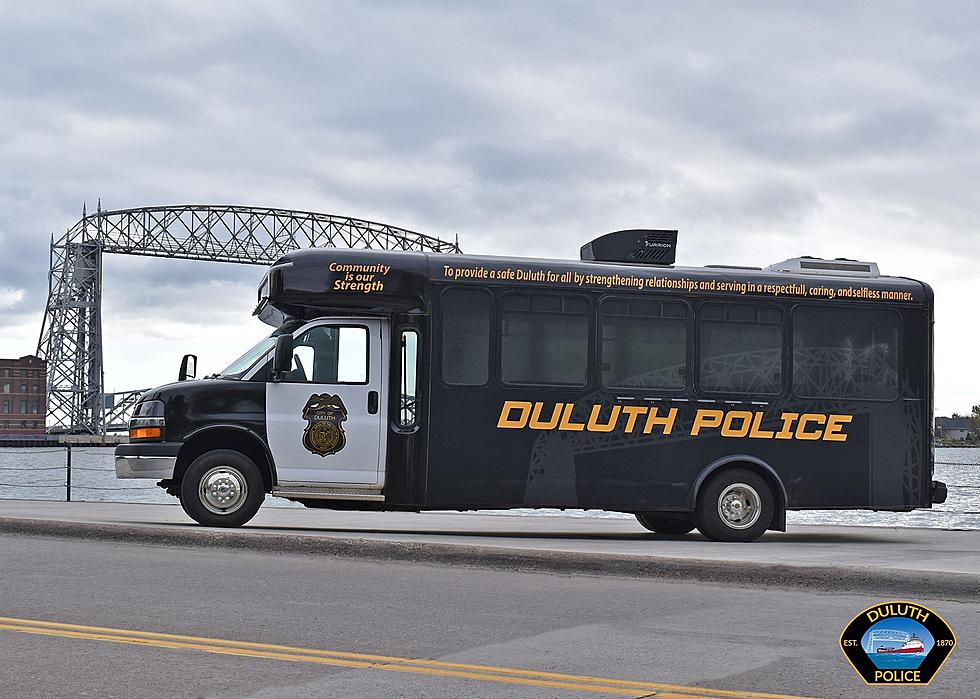 Duluth Police Community Engagement Bus Vandalized Before Event
Duluth Police Department Facebook
This is another one of those stories that make us question what's wrong with people these days, including some right here in the Northland.
The Duluth Police Department went on its Facebook page this week to share an unfortunate incident involving Code4, which is their community engagement bus.
Code4 serves the noble purpose of allowing the Duluth Police Department to visit different parts of the city to connect with thousands of community members throughout the year.
We attend a lot of events, many youth-focused, and give away ice cream during the warmer months and hot chocolate during the cooler months. This is a great way for us to get out, meet the community, build new relationships, foster old relationships, and create a few smiles along the way.
Duluth Police note that this project runs almost entirely on community donations, which pay for everything from the building of the actual bus to the purchasing of supplies like ice cream, hot chocolate, and more.
The department is extremely grateful for the continued community support that keeps the bus running, which makes it all the more disheartening to hear what someone within the community it serves decided to do.
As Duluth Police were getting Code4 ready to give away some swag at the Community Action Duluth Event in Lincoln Park, officers noticed that someone had spray painted and vandalized the side of the bus.
They opted not to show pictures of what the damage consisted of because the phrase used by the vandals was not appropriate to publish.
While they are investigating the incident, they'd appreciate any help from the public. If anyone has any insight as to who did this, please notify Duluth Police.
On a positive note, Duluth Police did ultimately make it to the event in Lincoln Park, thanks to the Parks Department, who provided supplies to help them get Code4 cleaned up.
LOOK: Best places to live in America
LOOK: What major laws were passed the year you were born?
Data for this list was acquired from trusted online sources and news outlets. Read on to discover what major law was passed the year you were born and learn its name, the vote count (where relevant), and its impact and significance.