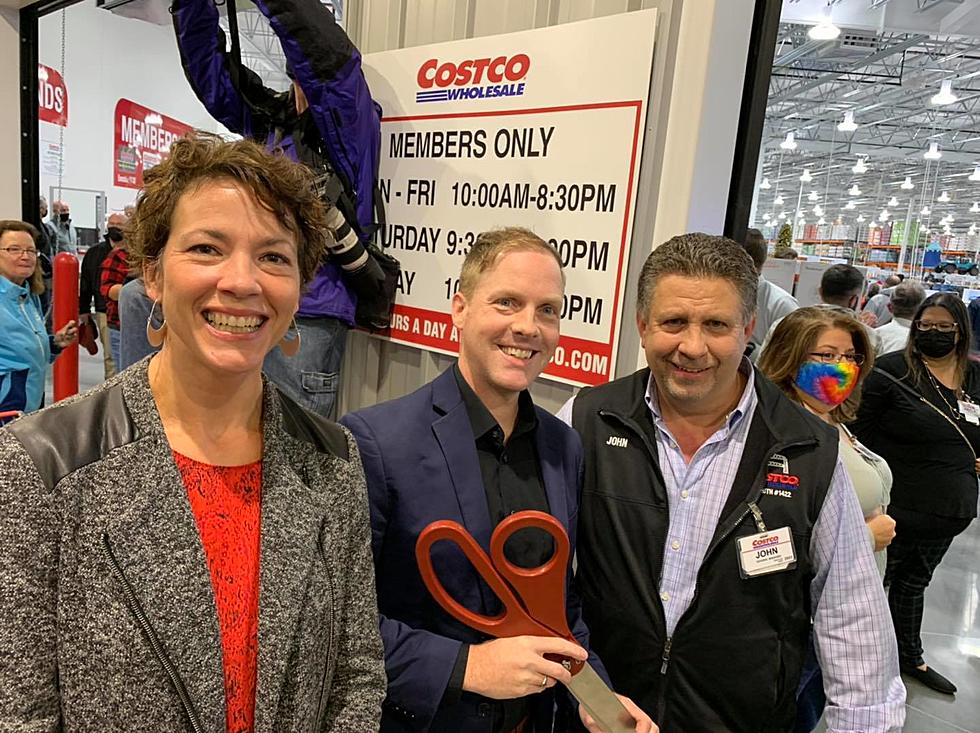 Duluth Mayor Emily Larson Shares Costco Ribbon Cutting + Community Benefits Program Commitment
Mayor Emily Larson Facebook
October 28 was the big day that the new Costco in Duluth officially opened its doors to the public. After months of seeing their employees dance and twirl signs along the sides of many area roads while also setting up tents throughout the community to get new memberships, they are open for business.
Duluth Mayor Emily Larson was on hand for the ribbon cutting as the doors officially opened for their first day and she shared pictures as well as her thoughts on the new Costco, including some information regarding the retailers commitment to a Community Benefits Program.
Mayor Larson shared the pictures and information Thursday on her official Facebook page.
Her message welcomed Costco to the community while also providing more details on the Community Benefits program, reading in part :
Happy Costco Day! The doors are now open to this $42 million dollar investment in our Duluth economy.
I pulled up to a full parking lot at 7:30 this morning. Even in the dark, crisp, cold of an October morning, people were lined up outside, excited, taking selfies and having fun. Staff were cheering and clapping, we cut a ribbon and away we went.

All of this lead to Costco doing what they've never done before: committed to a Community Benefits program to grow local construction jobs as part of the infrastructure, excavation and utility work. I am proud of that and grateful to Costco for being a great partner. Further, people love Costco — at least in part — because they know that they treat their employees well. If the energy from them this morning is any indication of that, we are fortunate to have them in this community as an employer.
Big projects often take big partners, and we are grateful to St Louis County for the cooperation through tax abatement.
Mayor Larson went on to thank all those involved in this project, making a point to call out Chief Administrator Noah Schuman, who she credits with being a key player in getting the deal with Costco done.
Costco in Duluth is now open 7 day a week with the following hours:
Monday - Friday, 10:00 a.m. - 8:30 p.m.
Saturday, 9:30 a.m. - 6:00 p.m.
Sunday, 10:00 a.m. - 6:00 p.m.
If you have yet to sign up to become a member and would like to do so, you can sign up at their new Duluth location, located at 4611 West Arrowhead Road, or online.
CHECK IT OUT: See the 100 most popular brands in America
KEEP READING: 10 classic board games that will take you way back