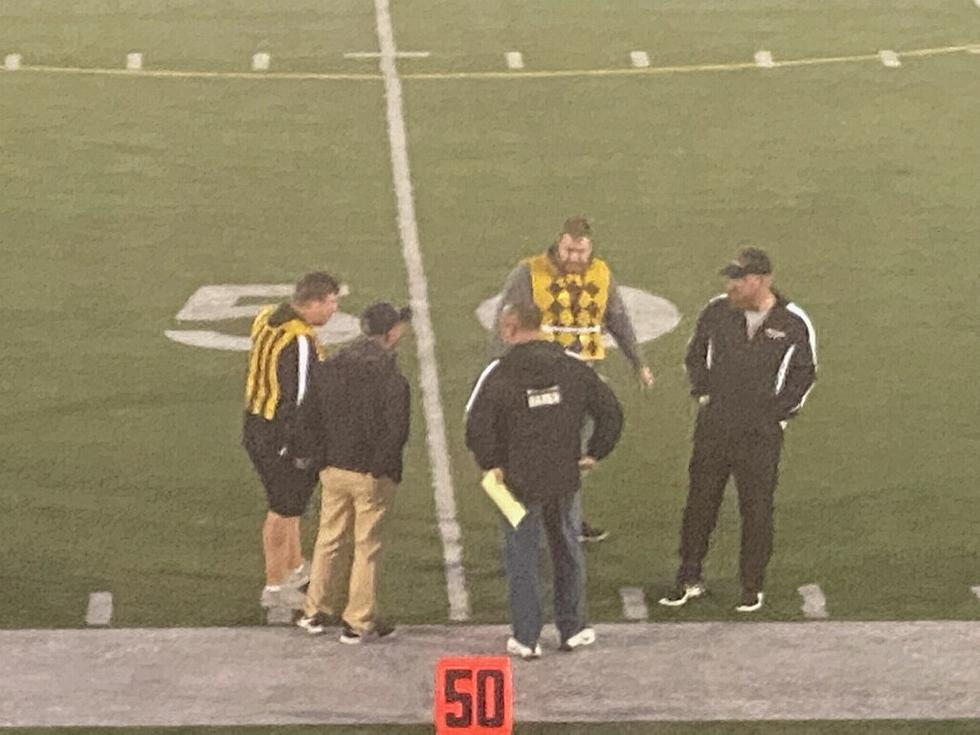 Friday's Duluth East/Grand Rapids Football Game Delayed To Get Referees
Brian Prudhomme
The high school football game between Duluth East and Grand Rapids on Friday night had a strange start to the game. First, all the teams came on the field, then they left.
WEBC/Northland FAN was ready to broadcast the game live, and the teams were ready to play. Then Duluth East and Grand Rapids, who had been on the field running through opening drills, left the field for no apparent reason. The broadcasters were baffled - what was wrong?
The radio broadcast stopped and the field was empty, but why? After making a few phone calls, it was determined that there were no referees to work the game. There had been a miscommunication among a few people, and no one had hired any officials to work the Duluth East and Grand Rapids game. So, there was a mad scramble to make some phone calls and get some refs to work the game.
One thing to know is you can't call in just anyone to serve as a referee in a game. That person has to have trained by the Minnesota State High School League, have passed all tests associated with the job, and obviously have to know the rules.
Eventually, they got of hold of a referee, but he was a good 20 to 30 minutes away. To allow them time to arrive, the game was delayed. They then they had to decide what to do beyond that one available referee. So, they made due with some other people at the game and the ref took the field when he got there.
Once a small group of officials was assembled for the game, the National Anthem played, and the game went on.
Signs Of Fall In The Northland
10 Reasons You Should Love Winter In The Northland