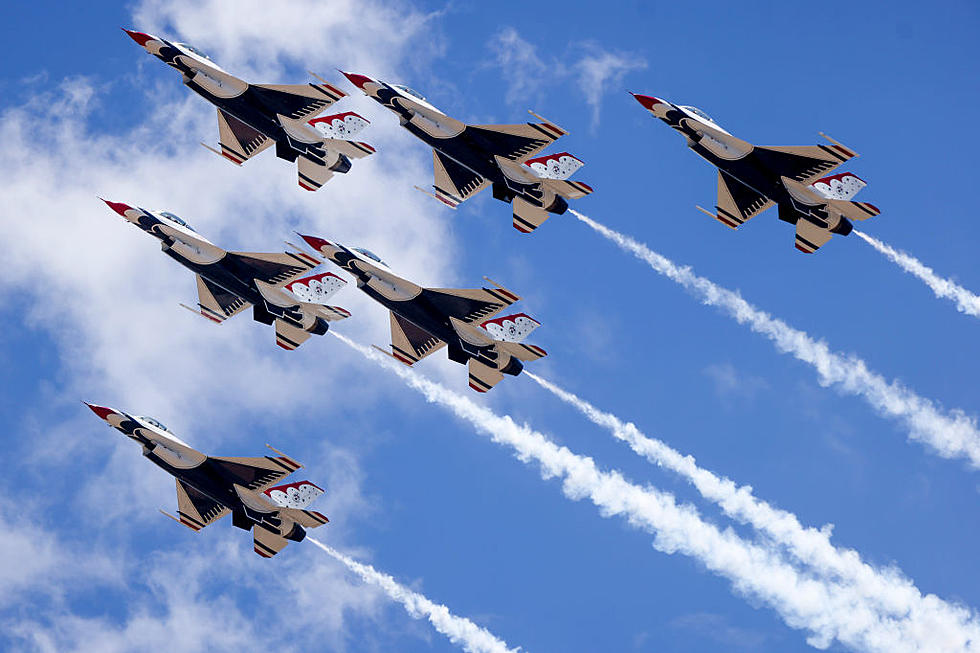 Duluth Airshow Announces 2024 Details, Including An Early Start Date
Getty Images
Winter hasn't even hit the Northland yet this year, but it's never too soon to get excited for the 2024 Duluth Airshow.
This week, the Duluth Airshow announced details for their next big weekend in Duluth and while normally the event is held in July, Duluth Airshow weekend will be held earlier than ever next year.
The 2024 Duluth Airshow is set for Saturday, May 18, and Sunday, May 19, with the United States Air Force Thunderbirds headlining what is sure to be another impressive lineup of performers.
The Thunderbirds perform for people worldwide to display the pride, precision, and professionalism the U.S. Air Force represents. Through air shows and flyovers, they aim to excite and inspire. In addition to showcasing the elite skills all pilots must possess, the Thunderbirds demonstrate the incredible capabilities of the Air Force's premier multi-role fighter jet, the F-16 Fighting Falcon.
Additional performer lineup details will become available as the event gets closer, but you won't have to wait long to secure your tickets for the 2024 Duluth Airshow.
The following tickets will be on sale Wednesday, November 15:
Presidential Chalet Passes
General Admission Passes
Reserved Flight Line Seats
Photography, parking, RV, and camping options will also be available on November 15.
As is the case every year, sponsors and vendors are always a welcome part of Minnesota's largest air show. If you'd like to be a part of the Duluth Air Show, you are encouraged to call 218-628-9996 for further information. You can also visit the online sponsor page.
LOOK: 100 years of American military history
LOOK: These Are the 50 biggest retailers in America
Gallery Credit: Madison Troyer & Zack Abrams