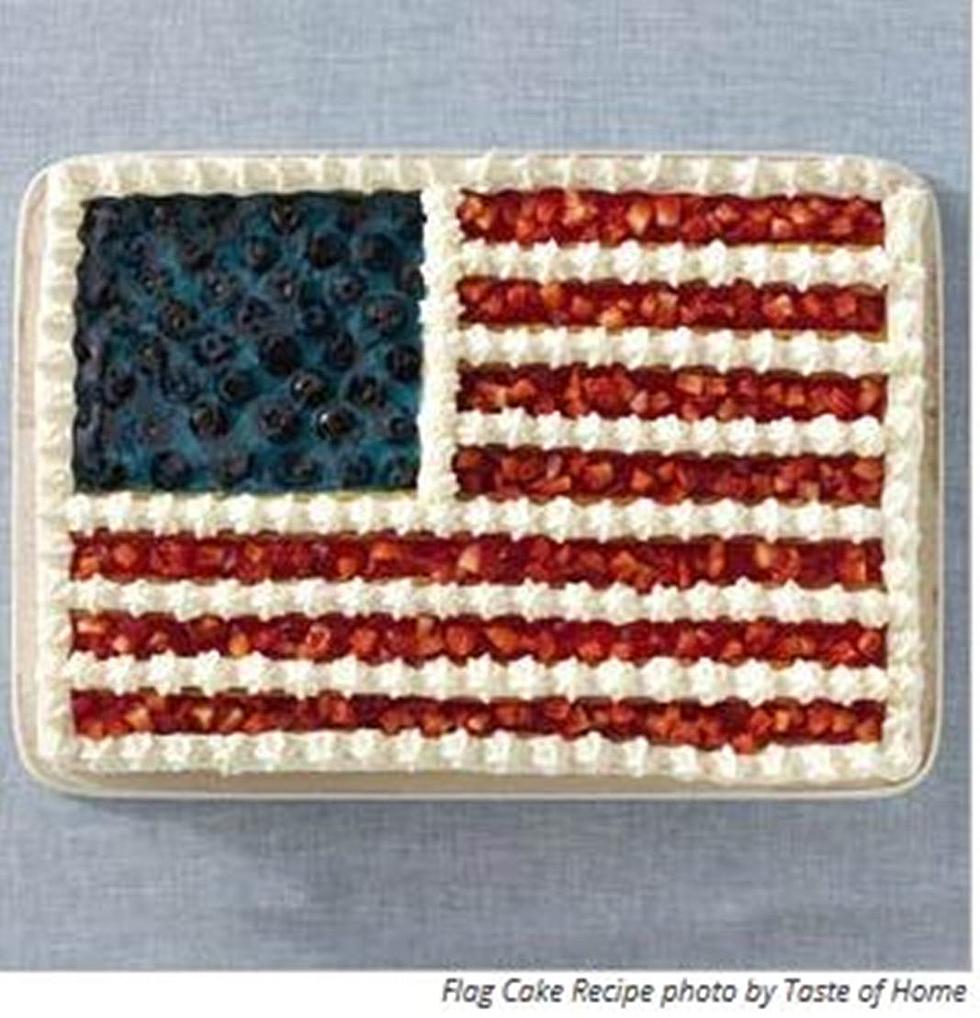 Dress Up Your Fourth Of July Picnic Table With Red, White, Blue And Delicious
Taste of Home
You can feel the excitement in the Northland of the upcoming 4th of July holiday. It's a wonder we can get any work done.  If you're like me you're busy working on the menu for the picnic, let me help with a delicious easy dessert from Taste of Home that add to the decor of your picnic buffet table.
1 package French vanilla cake mix (regular size)

1 cup buttermilk

1/3 cup canola oil

4 eggs
1 package (3 ounces) berry blue gelatin

1-1/2 cups boiling water, divided

1 cup cold water, divided

Ice cubes

1 package (3 ounces) strawberry gelatin

2/3 cup finely chopped fresh strawberries

1/4 cup fresh blueberries
3/4 cup butter, softened

2 cups confectioners' sugar

1 tablespoon 2% milk

1 jar (7 ounces) marshmallow creme
Preheat oven to 350°. It's important to line your 13x9-in. baking pan with waxed paper and grease the paper; then set aside. In a large bowl, combine first four ingredients; beat on low speed 30 seconds. Beat on medium 2 minutes. Pour into prepared your pan.

Bake 35-40 minutes or until a toothpick inserted in the center comes out clean. Cool 10 minutes before removing from pan otherwise it may stick.  Transfer it  to a wire rack to cool completely.

Transfer cake to a covered cake board. Now it's time to get creative.  Using a small knife, cut out a 5x4-in. rectangle (1/2 in. deep) in the top left corner of cake, leaving a 1/2-in. border along edges of cake. For red stripes, cut out 1/2-in. wide rows (1/2 in. deep), leaving a 1/2-in. border. Using a fork, carefully remove cut-out cake pieces.

In a small bowl, dissolve berry blue gelatin in 3/4 cup boiling water. Pour 1/2 cup cold water into a 2-cup measuring cup; add enough ice cubes to measure 1-1/4 cups. Stir into gelatin until slightly thickened. Scoop out and discard any remaining ice cubes. Repeat, making strawberry gelatin.

In a small bowl, combine strawberries and 1 cup strawberry gelatin. In another bowl, combine blueberries and 1 cup blue gelatin. Refrigerate 20 minutes or just until soft-set. (You can save remaining gelatin for another use.)

Stir gelatin mixtures. Slowly pour blueberry mixture into rectangle; spoon strawberry mixture into stripes.

For frosting, beat butter until fluffy in a large bowl; beat in confectioners' sugar and milk until smooth. Add marshmallow creme; beat well until light and fluffy. Spread 1 cup over sides and top edge of cake. Refrigerate remaining frosting 20 minutes.

Cut a small hole in the corner of pastry or plastic bag; insert a large star tip. Fill the bag with remaining frosting. Pipe frosting in between rows of strawberry gelatin and around edges of cake. Refrigerate 1-2 hours or until gelatin is set.

  Serve and enjoy!