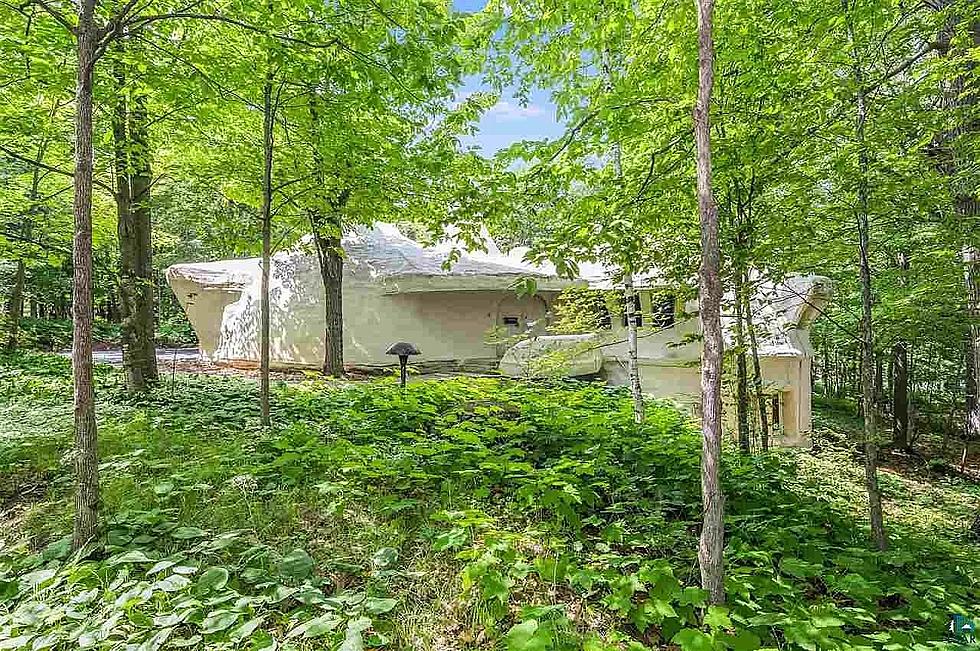 Dome Home Sold! See Inside Duluth's Most Fascinating Home
Loren Johnston, Lewis & Clark Real Estate
We all know the real estate market is hot right now, with people buying and selling homes like crazy.
With that being said, I like to take a look online to see what is available in the Duluth area, even if just for fun. Sometimes, there are some unique hidden gems that stand out from all of the rest.
I came across a home like this that not only stands out in Duluth but one that would stand out just about anywhere! When I saw the outside, I knew the home was special. When I looked at the inside, I was absolutely blown away.
This home sits inside a wooded area on a private lot in Kenwood. That fact alone is awesome but it is the house itself that is even better! It is located at 1401 Mississippi Avenue in Duluth.
According to the listing on Zillow, the home was built by George Hovland. He passed away in early 2021 and was known for designing amazing and unique homes in the area and this is one of them.
The home is about 2,800 square feet and has five bedrooms and three bathrooms. The home also boasts a big living room, dining room and fun kitchen. If you love to be surrounded by nature, you will love the deck that wraps around the home and the natural light the home has.
It was built in 1971 and sits on just over half an acre of land. As if all these things weren't cool enough, it also has a private pool and spa. Did we mention it is shaped like a dome?
This home gives off major Flintstone vibes! It has multiple dome-shaped parts of the house, curved walls and round ceilings. Every single part of the home is unique, from its bathrooms to its basement to the very colorful kitchen.
The house is valued at about $279,000 dollars. Even if you aren't in the market for a home, you have to see inside it because it really is that cool. Take a tour below:
This Dome-Shaped Home Is The Most Fascinating Listing In Duluth
On the market for a new home or simply love watching HGTV? This five-bedroom, three-bathroom home sits in a wooded area and is shaped like a dome! It is 2,800 square feet and sits on a private lot in the Kenwood area of Duluth. You HAVE to se this home.
Ever Tour a Duluth Sheraton Hotel Condo? Look at This $695,000 Listing!
Condos have become a popular home choice in Duluth and there are different areas of town where they can be found. While many people know they're out there, not everyone has had the opportunity to walk through one to see what they can look like or what they have to offer.
Since a lot of people think of city living when it comes to condos, let's take a look at a one that sits on the ninth floor of the Sheraton Hotel building on Superior Street in downtown Duluth. This condo was listed for $695,000 in 2021. It features 1,750 square feet, 3 bedrooms and two baths. There are plenty of other amenities and if you want views of Lake Superior, it's hard to beat.
Take a look!
Tour This Stunning Home Situated On Brainerd International Raceway
Located at 5417 Trackview Road in Brainerd, this two bedroom, two bathroom home sits on Brainerd International Raceway. Take a tour of this unique and gorgeous home made for car lovers everywhere.