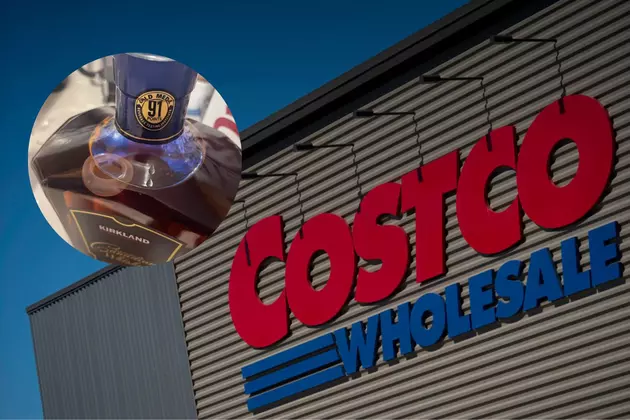 Dear Costco: Please Put Pour Spouts On Your Kirkland Liquor Bottles
Ken Hayes
Here's a Monday morning plea to one of my favorite big box stores. Ever since Duluth finally got a Costco, I've been buying their Kirkland liquor. It turns out I'm not alone in this, either after talking to some of my friends. We all agree that these big handles of Costco's Kirkland brand liquor need a pour spout. If you know, you know. If not, let me explain.
Most 1.75 liter "handles" of liquor have a built-in pour spout that slows how fast you can pour. It helps you more accurately mix a drink. Bartenders use them and count their pours by the second. Usually, it's a 4 count, but depending on your bartender they may count a little slower in their head to give you a little more.
I learned that on Bar Rescue, thanks to Jon Taffer.
Here's the problem with Kirkland liquor sold at Costco. It's too good! Without a pour spout to slow the pour down, we end up putting too much in our drinks. I can't tell you how many times I've tried to pour a little back into the bottle.
I thought this was just an issue I was having, but I've had it brought up to me by other friends and family too. Yes, I'll admit, we all are liquor connoisseurs. My sister-in-law says "Big bottle equals bigger pours," as she recalls a family gathering with Kirkland Canadian Whiskey being served.
I got a tip from another guy who says he pours his Kirkland Whiskey into an empty handle that he had with a pour spout in it. Also, it works as a camouflage to hide your good whiskey from other people. Buy a bottom-shelf cheap whiskey and fill it up with Kirkland Canadian Whiskey. (And no, I don't consider Seagrams cheap, it's my go-to when I can't make it to Costco.)
I tried one time to remove the pour spout from a bottle of Seagram's whiskey and put it in my Kirkland whiskey, but the stopper fell through the hole and then it was just stupid.
So what do you say Costco? Can you get Kirkland to put pour spouts in these? It would be the responsible thing to do!
What Are the Signature Drinks From Every State?