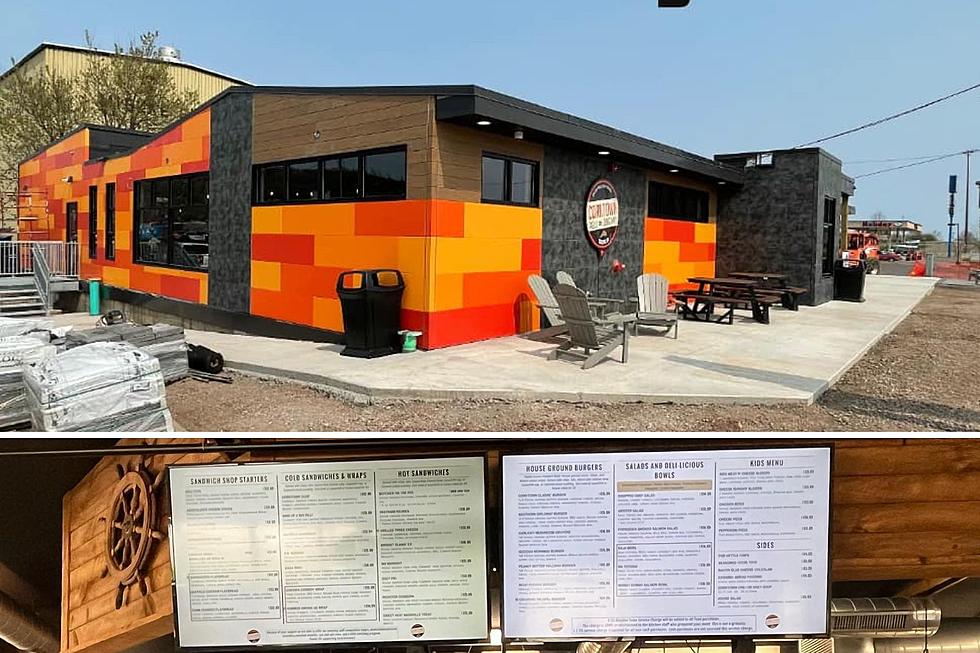 Corktown Deli And Brews Opens In New Location
Courtesy of Corktown Deli And Brews via Facebook
So long, Lincoln Park! Popular sandwich shop Corktown Deli and Brews has moved out of the area and into a brand new location. They originally opened in the Lincoln Park neighborhood, along Superior Street, back in 2018.
Now, they have moved out of that spot but don't be too sad just yet. They have opened a new storefront in the west end area of Duluth, located at 102 South 27th Avenue West. The building stands alone, which is a change from their former location, which was sandwiched in between two other businesses, no pun intended.
The new location is conveniently located near the Duluth Grill and will still feature all of the sandwiches you have come to crave over the years. The menu includes cold sandwiches, wraps, hot sandwiches, burgers and salads. I have tried a bunch of the sandwiches and they are all amazing.
The new location first opened to the public on Sunday (May 21st) with a special soft opening. The spot will be open from 11 a.m. to 4 p.m. on Monday, with a schedule of 11 a.m. to 8 p.m. on Tuesday.
The last day at their Lincoln Park location was earlier this month. So why the move? Owners of Corktown say that it boils down to space. The new location will allow more seating, room for more equipment and a convenient location right off of the interstate.
They have been planning the move for awhile, opening up about it as early as last summer. Owners also cited some logistical challenges in the former space space, including staff having to go up and down stairs often, as a reason for the move.
The good news? The food will taste just as amazing and the new space looks pretty cool, too. In other food news, a new burger joint called Burger Paradox has opened in Duluth and it looks incredible. So many food options, so little time.
Best Places to Have a Picnic in Duluth
13 Foods We All Can't Wait To Eat At The Minnesota State Fair