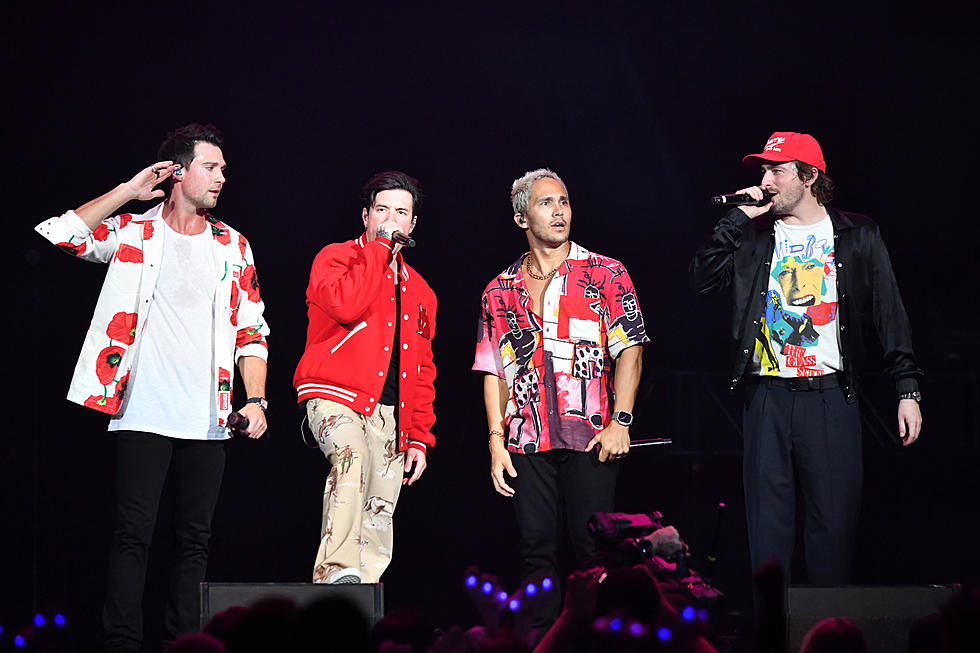 Boy Band Visits Duluth, Gets Official Day In Their Honor
Gerardo Mora, Getty Images
I can't lie. My teenage self was absolutely screaming inside when I heard that Big Time Rush was coming to Duluth. The boy band got their start on Nickelodeon back in the day and now they are a successful band in their own right.
The band, made up of four members, traveled to Duluth for a very special occasion on Tuesday (April 4th): the city officially declared it Big Time Rush Day. Why you ask? Because in the show, the bandmates are from Duluth!
While they actually hail from different parts of the country in real life, they still came to Duluth (on a very cold, blustery day of course) to celebrate. They had a busy day, visiting tourist sites like the Aerial Lift Bridge and meeting with fans at the DECC, where Mayor Emily Larson also proclaimed the special day.
As if these festivities weren't enough, they also renamed a road in their honor: Big Time Rush Boulevard. They seemed to be loving every second of their Duluth adventures, sharing several videos and fun photos on their social media pages. They also announced a new album in honor of the big day, which will drop June 9th.
The moment you can definitely tell they are not from Duluth is when they head out into the bold outdoors to rename the street after the band! A few members of the band seem to be doing okay in the elements while a few others seem to struggle with the wind. Ha!
They also shared a video of the official piece of paper declaring it Big Time Rush Day. They each decided to give it a kiss for good luck, perhaps? Maybe they were simply procrastinating having to go outdoors in the bitter cold.
My very favorite video of the day is on the band's official TikTok account. They shared a hilarious video of them seeing the Aerial Lift Bridge for the first time. Like previous videos, you can tell some of them aren't feeling the cold weather. I love this!
The band is made up of James Maslow, Carlos PenaVega, Logan Henderson and Kendall Schmidt. Big Time Rush premiered back in 2009 and aired until 2013. After the show ended, they broke up so they could pursue their individual interests, eventually coming back together in 2021. I love this boy band Duluth connection. Hopefully they will be back soon!
18 Celebrities You Could Run Into In Duluth, Minnesota
Places To Sing Karaoke In The Duluth & Superior Area