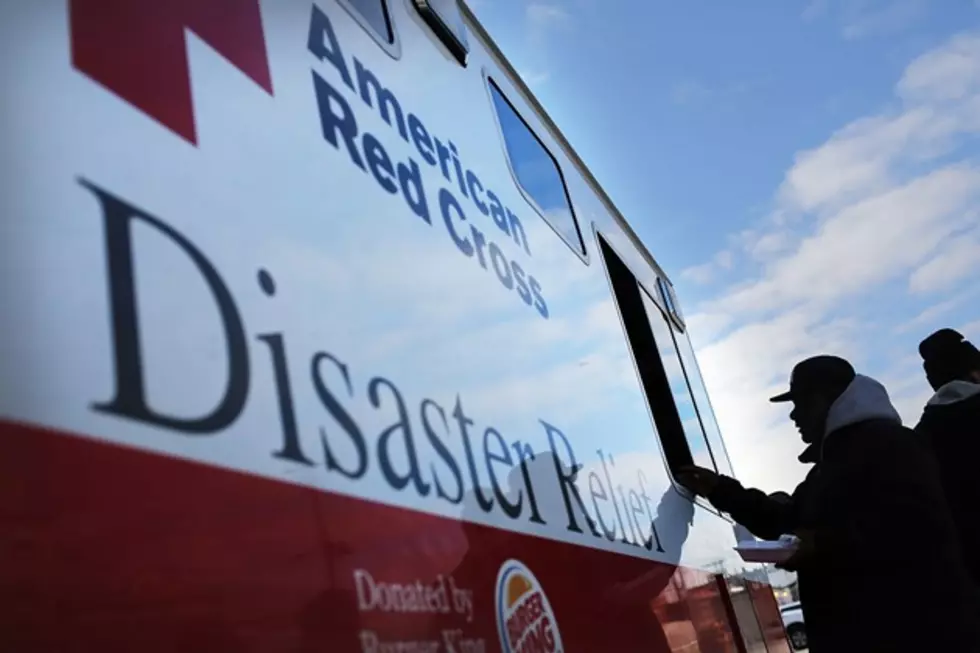 American Red Cross Launches New Flood App for Mobile Devices [Download the App Now]
Spencer Platt/Getty Images
Until the flood of June 2012 I wouldn't think I needed this app on my mobile phone.  Now, I'm grateful to the American Red Cross for thinking ahead to provide the app and potentially save lives and minimize loss.  It's free and you'll have instant access to local and real-time information.  Download the app now!
The free app is available for iPhone, iPad and Android smart phone users. It will provide information so you know what to do before, during and after a flood. It includes location-based, audible NOAA flood and flash flood watches and warnings – even if the app is closed.
"Floods are the most common natural disaster in the United States and, following the devastating flash flooding that hit the Northland in 2012, we know a tool like this new app can help here, too," says Dan Williams, Community Chapter Executive of the Northland and North Star Chapters of the American Red Cross. "Today, people can download this free Red Cross app and use it to create emergency plans so that all household members know what to do if flooding threatens."
There are other features that come with the app:
One-touch "I'm safe" messaging that allows users to send a message letting family and friends know that they are out of harm's way;
Preloaded content that gives users instant access to critical action steps, even without mobile connectivity;
Toolkit with flashlight, strobe light and audible alarm to let others know where you are;
Locations of open Red Cross shelters;
Real-time recovery resources for returning home and cleaning up; and
Badges users can earn through interactive quizzes and share on social networks.
It's a perfect time to launch the app as it's National Flood Safety Awareness Week until March 22.
The Red Cross has many emergency preparedness apps that put lifesaving information right in the hands of people whenever and wherever they need it. They include apps for First Aid, tornadoes, hurricanes, wildfires, earthquakes and other services.
If you wish to make a donation to the Red Cross there are three ways to do so.  On their website at by going to redcross.org, texting REDCROSS to 90999 or by calling 1-800-REDCROSS.