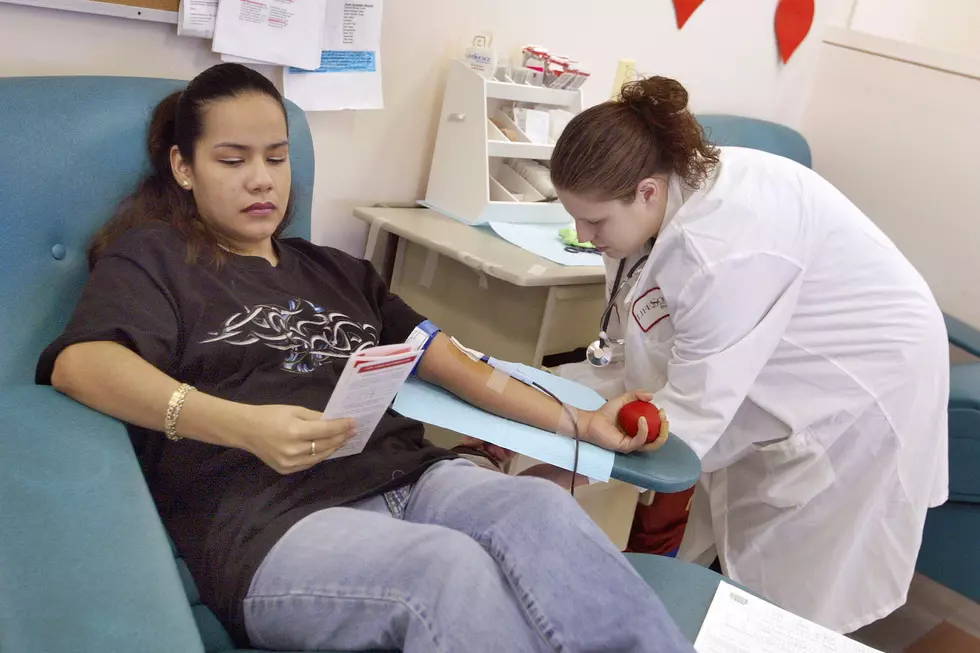 American Red Cross Issues Emergency Call For Blood And Platelets
Tim Boyle /Getty Images
Our local food shelves aren't the only thing that takes a toll during the holidays.  This busy time of year also affects are donated blood supply.  There are lots of legitimate reasons for the blood shortage.  People are busier this time of year and there's a better chance that they may have a cold or the flu.  But, the need exists, can you give an hour of your time and the gift of life?  One donation could save up to three lives.
My mother had a pre-leukemia blood disease that required she get a blood transfusion once a month.  This process gave me two more years with her before the disease progressed to leukemia and she passed.  I am eternally grateful to those that made the choice to donate blood and platelets, it allowed me a few more years with my mother and Kylee with her grandmother.
According to WDIO.com, the American Red Cross issued an emergency call and has provided a few convenient opportunities to donate blood on the Range and in Duluth.  Make it a New Year's resolution to give blood once a month or as often as possible.
Remember, there are some restrictions, for instance you need to be 17 years or older or have parental consent.  You have to weigh at least 110lbs to give and not have had a piercing or a tatoo within a certain time frame.  [Red Cross Eligibility]
If you prefer to give at the Memorial Blood Center because that's where you've gone in the past, I'm sure they could use your donation at this time too.  Get back into the habit of giving blood.