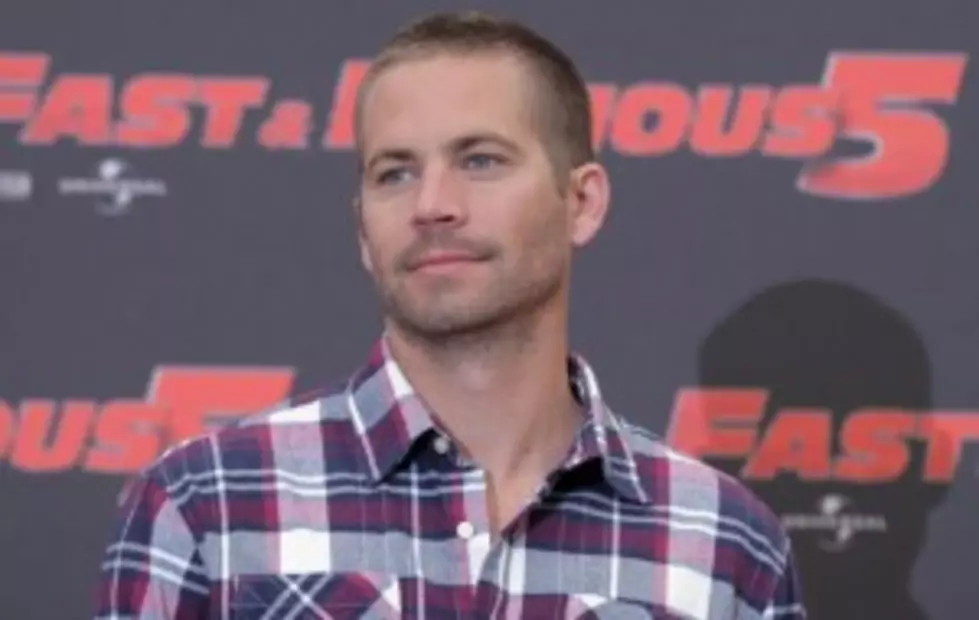 Actor Paul Walker Dies in Car Crash at Age 40
Ernesto Ruscio/Getty Images
I woke up Sunday morning to shocking and sad news to end a holiday weekend.  A favorite actor from the Fast and Furious movies had passed in a tragic car crash at the young age of 40. He and his co-star of the Fast and Furious movies, Vin Diesel were most recently working on Fast and Furious 7, plans for that movie are now on hold.  Heart breaking news for his family, friends, fans and 15 year old daughter.
Variety and TMZ are reporting that Walker and another passenger were involved in a single-car accident in which both died in the resulting explosion, just north of Los Angeles Saturday afternoon. The driver somehow lost control of the Porsche and the vehicle slammed into either a post or a tree, causing the car to burst into flames.  I heard later on Good Morning America that speed may have been a factor.
The actor's reps confirmed his untimely passing via his official Facebook page:
It is with a truly heavy heart that we must confirm that Paul Walker passed away today in a tragic car accident while attending a charity event for his organization Reach Out Worldwide. He was a passenger in a friend's car, in which both lost their lives. We appreciate your patience as we too are stunned and saddened beyond belief by this news. Thank you for keeping his family and friends in your prayers during this very difficult time. We will do our best to keep you apprised on where to send condolences.
Walker began acting in the 80s, but is well known for his appearance in five of the 'Fast and Furious' films and has been busy filming the upcoming seventh installment of the series. Walker's newest film, the Hurricane Katrina drama 'Hours,' is scheduled to hit theaters this month.