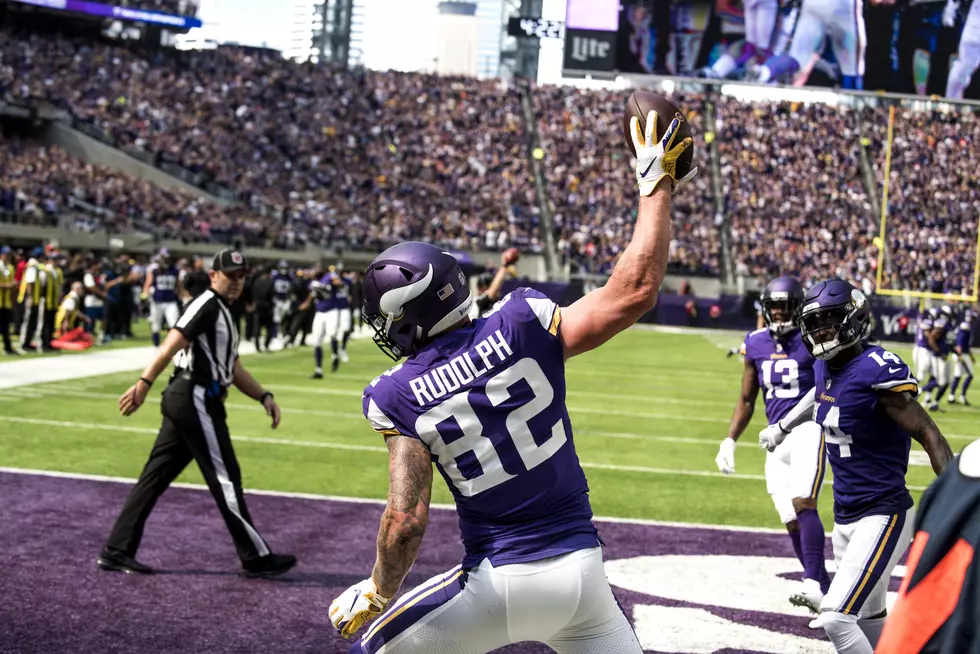 A Look Back at Kyle Rudolph with Minnesota Vikings
Getty Images
After being with the Minnesota Vikings for 10 years, it's hard to say goodbye to TE Kyle Rudolph.
Rudolph was a fan favorite and was released by the Minnesota Vikings earlier this week. Rudolph was in the second year of a 4-year contract and releasing him will save the Vikings a bit more than $5 million in cap space and $8 million in cash for 2021 season according to NFL.com.
Rudolph will certainly end up playing for another team in NFL, and I'll be happy for him as long as the jersey isn't green and gold. SKOL
A Look Back at Kyle Rudolph with Minnesota Vikings
The Vikings released Kyle Rudolph after 10 years with the team.